Photo by Eaters Collective on Unsplash
Making food for someone is kinda the ultimate gift, right? Well, I guess it depends a little bit on what you make. Undercooked chicken and dumplings could probably be passed on. The thought counts a little less when it gives you food poisoning.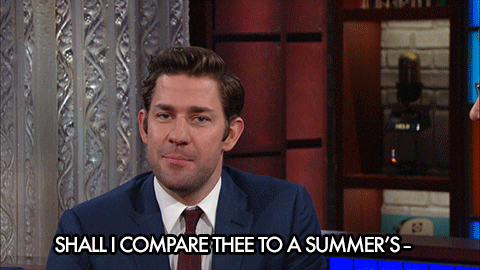 But if you have someone in your life who is always giving to others in this way, maybe it's time that you got them something in return.
This isn't about piling on more work on their plate. Trust me, as someone who loves to cook and who uses it constantly to love-on others, nothing delights me more than something to elevate my cooking. (Well, maybe a vintage typewriter…)
So next time they're celebrating a big day in their life or you're headed over to their place or they're coming to yours–regardless of the event, they're likely cooking, right?–bring along one of these as a gesture of appreciation for the many meals you've enjoyed.
Tools
A word of warning: not all kitchens have room for unlimited tools. Sad, but true. A well meaning but oversized gift will be less helpful than was intended. If you're gifting to someone short on space, the Ingredients section below will serve you best. But don't skip over the fun stuff just yet…
If you have a street taco or guacamole fiend on your hands, a molcajete like this one from the UNICEF marketplace will elevate all of their salsas (and support lifesaving work with children to boot). A good seasoned molcajete increases the flavor of every sauce that passes through its bowl–think of a cast iron pan's ability to improve a simple steak.
Speaking of cast iron… yes, yes, that'll do as a gift. Oh boy, that'll do. Now, if your chef has been cooking for any length of time, they likely have some cast iron already–probably Lodge, which is excellent. Now, cast iron is sturdy, and can take a lot of wear and tear (it is what it sounds: solid iron. The one way to damage a cast iron pan is to let it rust, and even then it can be saved).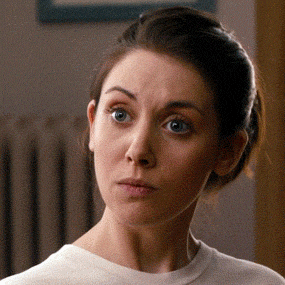 If you want to upgrade their searing experience, go for pieces that are a step out of the ordinary. I mean, if they're just moving into their first apartment, a 10" or 12" skillet might be extremely appreciated. But if they've been set up for a few years, it's time to broaden their tools.
A cast iron pizza pan will crisp up Friday night pizzas to achieve the perfect crust. The Le Creuset Signature Sauce Pan's enamel coating will keep any dark flecks from the iron from spoiling your chef's perfect cream sauce. And a grill pan like this will bring the cross hatch marks inside during the winter months.
A mandoline slicer is not, as its name might suggest, an instrument. It was (apparently) named after the similar hand motion used when playing as when slicing, so if you have a musician/chef, they're well primed for this gift. (There are other, darker–much darker–origin stories for this particular tool.)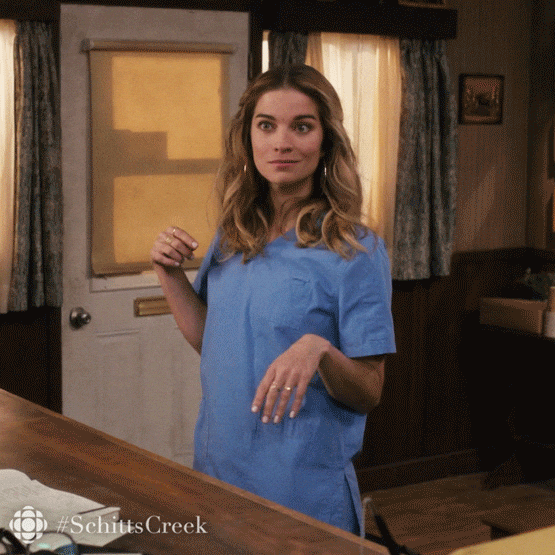 This particular tool is useful for folks who prepare large amounts of food at a time and/or who need to ensure uniformity in the size of their potato chips before… air frying, for example; just as an idea off the top of my head, and for no particular reason…
Some people are kitchen purists, however, and would take another (and another) knife over any number of so-called "time-saving" gadgets. The chef's knife is kinda like the fountain pen of the kitchen. We're not saying there aren't faster ways to do it (although…), we just think there aren't better ways.
The best way to gift someone a knife is to go with them to a store (in person, ahem) and let them pick out the tool that feels best in their hand. For such a simple piece of equipment, there is a wide variety of styles and weights and what works for one person won't work for another.
For example, most knives will fall into either a Japanese or Western style handle. From a visual perspective, the Japanese handles are usually more rounded, with the knife's weight in the blade. Western handled knives have a balanced weight with a handle shaped for the palm and fingers. Both styles work great and have their pros and cons, but most chefs have a style preference. (Like me, a contrarian who loves my hybrid model.)
If you're not able to get with them to a store, put the chef's knife down and choose a less central piece of cutlery–like a bread or fish or cheese knife. Or even a paring knife, which while essential, can also be less expensive and less preference dependent.
And if your chef always seems to be coming over to your house to cook… upgrade their equipment carry with a waxed canvas or leather knife roll.
Utensils
They're gonna have a spatula already–of both the scrapping and flipping variety. But if you know money's been tight lately, remember that these are tools that wear out over time, and cracked silicone can foster bacteria growth. A new set might be just what the doctor (literally) ordered.
The basting brush (or pastry brush, the tool is functionally the same, though the use is slightly different) is not a necessity. Which, interestingly enough, might make it an even better gift. Like a toy, but for the kitchen.
Brushes are used to keep meat moist (basting brush) or to coat baked goods in egg washes and the like (pastry brush). Usually (though confusingly not always) basting brushes refer to the silicone variety while pastry brush is used to mean one that looks kinda like a paintbrush. If they grill a lot, choose a long handled silicone basting brush so nothing (and no one) melts or is burned.
If your chef is particular about the presentation of their food, get them a set of plating tongs like these. The fine point will help them position the most delicate radish curl just so, taking each meal from excellent to extraordinary.
Cutting Boards
Yes, cutting boards get their own section–don't judge me! Cutting boards are for so much more than just for cutting–they are for serving, for eating, and for doggone display.
If you're gifting to a chef who's always on the go, a lightweight bamboo board will serve them well. It's a renewable and biodegradable material, as well as bacteria resistant, though a little hard on knives. I don't generally recommend plastic cutting boards because, while a little easier to clean (by which I mean: they can sit in your sink for a few hours without damage), they're also easier for knives to slice into. And all those little slits are the perfect condo for the new family of bacteria who's been hoping to move into the neighborhood.
But if you've got your heart set on plastic as a material, keep your standards high. OXO produces high quality kitchen products all around (I mean, seriously, have you read their origin story?). Their tri-color plastic cutting board set reduces cross contamination in the kitchen. Material uses plastic scraps from kitchenware to make a line of (more) sustainable cutting boards that are as stylish as they are environmentally responsible.
When we're cooking in our own homes, however, it's hard to beat a heavy butcher's block cutting board. It's vital, when you're chopping quickly, that the board doesn't slip beneath the knife and whoops! So don't skimp on the weight. (Also they look pretty.) While the heavy ones are more expensive (I mean, that's 11 lbs of walnut you've got goin' on there!) you can still find gorgeous and functional butcher block cutting boards without taking out a second mortgage on your home. (Which is good; I shouldn't have to say this, but: don't do that for a gift.)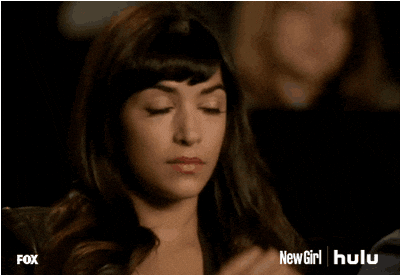 When you shift into the cutting and serving territory, the materials start to diversify. This black marble option will look great underneath a selection of cheeses. Don't expect, however, for this gift to become a chef's go-to cutting board. Marble is too easy for knives to slide around, making it less than ideal for a massive prep day. In a similar category is a slate board. I love slate boards for cheese or charcuterie plates because you write the names of the varieties right on the board, and this one from Brooklyn Slate perfectly fits the bill.
If the thought of gifting someone a kitchen tool they can only use to display food on isn't quite your speed, I get it; I get you. Take a look at some of the awesome Etsy shops that offer wooden cutting boards pretty enough to display–well, anything you like!
Handmade exotic wood round charcuterie and cheese board (I love the black option!)
Serving tray with Resin art (For years when their beach vacation is out of the budget.)
Maple, Walnut, Cherry Chopping Block (To mix with any decor.)
Appliances
For a major birthday, a wedding, or as a thank you for something extraordinary, an appliance (small appliance) can be the perfect gift for a home chef.
While we're very good at getting by on what we have (lemme tell you about the time I made a four meat, two bean, homemade tortilla taco feast in a kitchen with one crockpot and no counter space), it's amazing the capabilities that are unleashed with just one more "hand," as it were, in the kitchen.
Most home cooks will have either a blender or a food processor–but they don't do the same things, and trying to make them can damage the appliance in the process.
So do them a favor and complete their set! If they have a full kitchen, the Vitamix blender is top of its class. It's the perfect tool for smoothie-making, sauce-slinging, gravy-drippings, and just about anything else wet that they need to combine in the kitchen. And it's all ready for self contained cleaning.
The Breville food processor takes up the other half of that challenge, chopping and mashing and shredding with the best of them. While not as good with liquids, if they're gonna only have one of these two appliances… I go with the food processor. Every time.
Now. If your home chef is short on space, the blender option is easy: immersion blenders are space-saving genius helpers. Vitamix has one of those, as does Braun, and just about every other appliance maker in the market.
Small food processors are a little more specific (and look just like their larger counterparts), but they're out there! One of the best gifts my mom ever gave me was when I moved into my last apartment and she sent a mini Cuisinart food processor. Game changer for my cooking life!
Slow cookers (that's the generic version of Crockpot, FYI) are useful in many contexts, but if you've got a cook who a) works long hours or b) brings food to other people's houses regularly and doesn't have one (???!!!)… then yes. A slow cooker, please.
Slow cookers are like even lower maintenance dutch ovens. Perfect for roasts and stews and almost anything that needs to cook for a long time over consistent heat. They keep moisture (and therefore flavor) in, and except in extremely rare circumstances, provide a safe way to cook while you're away or asleep.
Some things to take into consideration when picking out a crockpot or slow cooker for someone else: how many people are they regularly serving? (To determine what size to get.) Do they cart the slow cooker with them all over the known universe? (Make sure the lid seals nice and tight–and maybe get them a carry bag!)
If your chef only ever cooks for small groups (I'm talking 3-4 people with no hope of leftovers)–hey look–an actual Crockpot! It's got a great seal and lock system to keep food where it belongs on the move, and comes in the kitchen classic combo of black and stainless steel.
For those who throw larger parties, consider snagging them the Hamilton Beach 6-qt slow cooker. It still has a great locking lid, will serve 6-8 easily, and doesn't draw unnecessary attention to itself. My mom and I both love our Hamilton Beach slow cookers, although… I have the 8qt, and she has the 10!
Need another idea? Hey, the air fryer scene has been blowing up! If they haven't jumped on that train quite yet, this could be a great addition to their appliance arsenal. It's a particularly good gift if they're a lover of all things deep fried, if they're trying to eat more healthily, or if they're perpetually short on time and can use the quick cooking properties of the air fryer.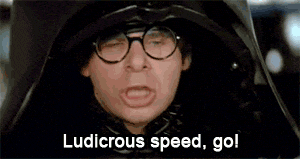 Now, I love my Ninja – Foodi Convection Toaster Oven (and even got to use Best Buy's free same day delivery, which was super handy that day!), however, it may not be for everyone. While the flip up function is fantastic, it's still the size of a toaster oven, which is unrealistic for many kitchens. Additionally, with 11 functions, few of them work as well as a stand-alone tool for the one purpose. The air fryer function, for example: successfully air fries, but takes 6-10 minutes longer than might be expected in a dedicated unit like Ninja's Foodi 2 basket air fryer. However, if you're gifting to someone who collects gadgets, Ninja's Air Fry Oven might be just the push they need to clean out some redundant tools and pair their kitchen back a bit.
Cookbooks
It is possible (though I have never officially counted), that my cookbook section of my (very large) library of books just might be the largest selection on one topic that I own.
Which is particularly amusing to me as I almost never follow recipes. Including my own. Which is very annoying to my friends who really want me to make that one thing that I made that one time…
But cookbooks aren't as much about direction for me as they are about inspiration. And my favorites understand that. I think most cooks do.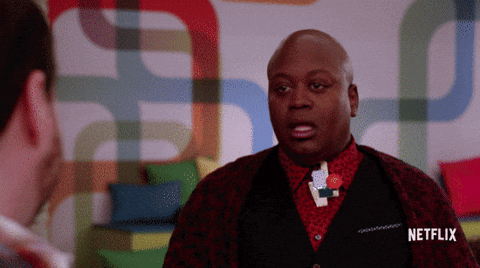 So when you're picking up a cookbook for the chef in your life, pick up one of these:
Salt Fat Acid Heat by Samin Nosrat. An instant classic. Really. (Also a New York Times bestseller and a James Beard Award winner. Y'know, little stuff.) Nosrat is a joy to read, a joy to listen to, and simplifies cooking to its most basic elements. It will be either affirmational or transformational, but it will most definitely be appreciated.
Flour Water Salt Yeast by Ken Forkish. Keeping in the theme of four element title + New York Times bestseller and James Beard Award winner (!), this is perfect for the cook who also loves to bake. Or maybe just make pizza… breaking what feels so complicated into a simple, sensual, and highly do-able process.
The Flavor Bible by Andrew Dornenburg and Karen Page. Another James Beard Award winner here. This is the encyclopedia of flavors–a book to look up the ingredients you have in the kitchen and get recommendations for everything to pair it with. Page and Dornenburg interview chefs extensively to develop their rating system for flavor pairings, and it pays off in spades!
What to Drink with What You Eat also by Andrew Dornenburg and Karen Page. Like The Flavor Bible, but for drink pairings. This is one of my favorite books to give food lovers, because the beverage pairing can make or break a meal. Do note, though, that most of the pairings they talk about are alcoholic. So gift with care.
If you know that the chef in your life is a recipe follower, (or just like to read about food!) then I suggest any cookbook by Nigella Lawson or Stanley Tucci. These foodies are unpretentious, a delight to read, and make food that is simple and delicious. What more could you possibly want?
Ingredients
Okay, okay, now we get down to it. What do you give someone who loves to cook? Things to cook!
Also, as mentioned above, these are ideal gifts for folks in small spaces, with minimalist leanings, or those who own everything anyway, and don't need any more "stuff."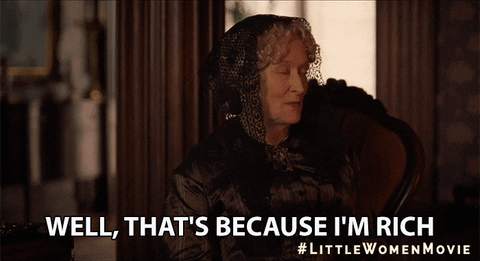 When gifting consumable ingredients, look for a reasonably long shelf life (to take the pressure off) and go for flavor profiles just outside of what they usually work with.
Tamari – Made without wheat (and therefore gluten free), this rich soy sauce is perfect for dipping, drizzling, and adding just before serving.
Olive oil – I know this is an ingredient that's used all the time, but trust me, there are so many flavors to be found in olive oil, it's almost like wine. Different bottles have notes from grassy to earthy to spicy. Like you would with cooking wine, choose a good bottle to cook with and a great bottle to "drink" (i.e. using in salad dressings, dips, and drizzles).
Preserved Lemons – Common in North African cuisine, preserved lemons bring a salty brightness to stews, salads, and spreads.
Saffron – The most expensive spice by weight in the world, saffron is plucked (by hand) from the stigma of a variety of crocus. With just three saffron threads per flower, that's a lot of tweezer time! While it may seem natural to add these at the last minute as a dusting, the flavor and color are extracted through crushing and soaking the threads.
Vinegar – At any given time, I likely have a dozen vinegars on hand. This is an extravagance, but a special one for someone who makes all of her dressings at home.
Obviously there are more–almost infinite–ingredients to choose from. Perhaps you have your own culinary tradition that can inspire you in your gift giving. Hey, gifts are always better with stories. Offer an ingredient and your memories from growing up of enjoying that dish with your aunt or grandfather. You'll never have seen your home cook this happy.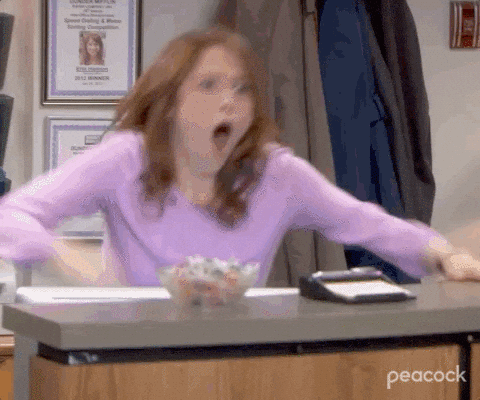 Cooking and food are love to many people, all over the world. Even if you don't cook yourself, you can still participate in this love fest, by taking care of your chef with one of the gifts above. Have ideas you want to share? Need inspiration for a particular gifting challenge? Drop us a line! We'd love to hear from you and be a part of your gifting journey.
---

[This post includes products from… Armani Fine Woodworking, Bed, Bath, & Beyond, Best Buy, Bookshop, Le Creuset, Etsy, Field Company, Hardmill, The Japanese Pantry, Knife Roll Company, Lodge Cast Iron, Material, Mouth, OXO, Persian Basket, Sur la Table, Target, UNICEF Marketplace, Vitamix, Well Spent Market, Williams-Sonoma, Wusthof, Yoshihiro Cutlery, Zingermans.]