Photo by Vera Greiner on Unsplash
You don't have to believe in the planets meddling in our daily lives to get a kick out of astrology's predictive claims.
The first zodiac sign of the astrological year is Aries, which starts with babies born on March 20th and continues through April 21st.
This sign is classified under the element of "fire," which indicates (as the name suggests), a personality of passion, temper, creativity, and spontaneity. Aries are also believed to be extremely independent and ambitious, preferring to rely only on themselves.
The symbol of Aries is the Ram, and its constellation represents the horned animal. Think of the charging ram to get a feel for the energy of this astrological sign.
Wear
I'm a big sock fan.
No, no. Not Sox fan. Fan of socks.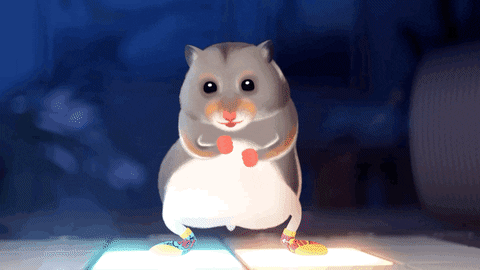 So when I find a good source of socks, I save it. For an Aries gift, it's a bit on the nose, but I gotta recommend Thought's Aries Socks. They've got 'em for all the Zodiac signs (I own a pair for Taurus), and their bamboo and cotton blend is not only vegan and sustainable, it's downright silky.
I first picked them up in a shop that used to be down the road from me in Seattle, WA (back in the day), and now order them from England because they are that. Good.
Don't underestimate the impact a good pair of socks can make on your day. You know how your day is miserable when your socks are wet? Just reverse that into a good emotion. Yeah, your day can be that good with a good pair of socks.
And don't you want to gift that kind of joy to the Aries in your life?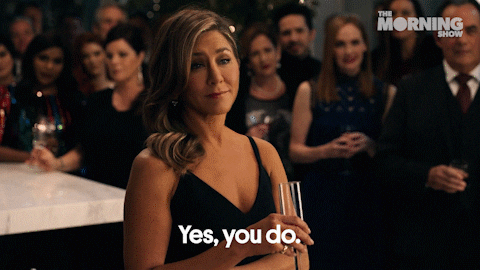 Okay, so maybe a pair of socks doesn't feel like much and you want something to pair it with.
Why not head to the other end of the body for a pair of sunglasses. With the Aries' classic fiery personality and overflowing charm, this is a good way to help them channel their power for good (we hope).
I suggest either RAEN or DL Eyewear (designed by the incomparable Dan Levy). Neither brand is overly expensive, yet both make you feel like you're wearing the best designer shades on the market.
But maybe you want them to feel like you've gotten them something really really special. (What? A bangin' pair of sunglasses isn't good enough for you, Janet?)
Okay, I get it. Whether it's their 16th or 60th, we often buy jewelry and watches as ways to commemorate big occasions.
When picking out this kind of ornamentation for your Aries, you wanna pay attention to the usual–how much jewelry do they wear? How big is the watch face; how thick are the necklaces? Silver vs gold vs leather… etc, etc.
That said, there are enough awesome Aries zodiac style jewelry pieces out there that you're sure to find a special piece for your special person. (Not sure where to even begin or what to look for? Drop us a line. We'd be happy to help!)
Mejuri makes some of my favorite jewelry. I wear their signet ring every day. It's simple, sleek, but elevates every look. For that reason, I also love their zodiac necklace series. Mejuri is committed to sustainable and ethical practices in the sourcing and production of their jewelry, which just adds a couple more reasons to love them.
Rubies as birthstones technically belong to the month of May. But what better stone to capture the drive and the fire of the Aries spirit? This necklace from Kay Jewelers perches a lab created ruby (beauty and affordability) over the horns of the Aries ram symbol crafted in silver.
Now, I've been clear on my feelings about rings as gifts in general. But sometimes that's the gift. And there's no way around it. This sterling silver ring has a chill unisex vibe (though it is marketed for women, let's be clear) that folds the Aries symbol into a traditional Roman numeral style motif.
Finally, if it's a watch you're after… may I suggest the Timex Marlin? Look, if you are (or are gifting to) a horophile, maybe Timex isn't your go-to brand. But: it's a heritage brand, an excellent balance of quality and affordability, and the Marlin's classic styling can't be beat.
However, I recommend taking your gift a step further and picking up one of the button-stud watchbands from Form Function Form. Specifically, a Deep Burgundy cordovan to tie in our red-as-fire-sign pattern. Look, when building a gift inspired by something like a zodiac sign, use it as a jumping off point, but don't be afraid to leave it behind. And then tell them the story after they unwrap your gift. Everyone loves a story. More specifically, everyone loves a story where other people are thinking about them and how to make them happy.
Eat
Food is love, right? So what better gift than something that'll spice up that love?
Acid League is best known for their non-alcoholic-not-wine-but-drinks-like-wine offerings Wine Proxies. However, they offer a lot more than that. Like this Saffron Gold not-quite-hot-sauce. (I'm sensing a not-quite-theme) Sweet, spicy, and deep. Just like your Aries!
If they're into hot sauces, make sure they've tried Truff, the truffle infused hot sauce. I know, people talk about it everywhere, but it really is that good.
I gave one of my brothers some in his Christmas stocking and got a text a month later: "ran out of salt…guess I'll just add more truff. #iamgoodatkitchen."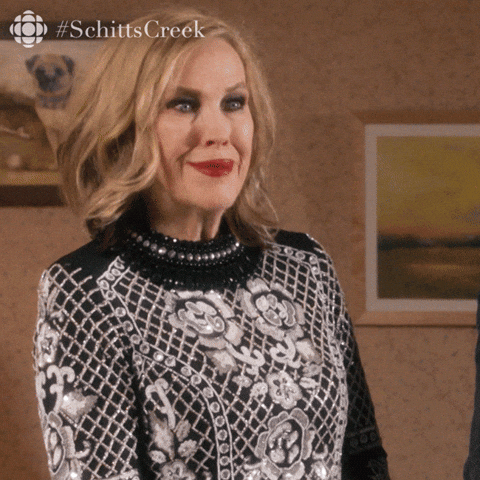 When it comes to salsas–with an almost equal amount of variety of flavors as hot sauces–there are two brands I return to again and again.
Sabor Mexicano is not for the faint of heart. I'm partial to their garlic salsa, but I understand from people who are not me (always an important demographic to consider when gifting) that the garlic is a little strong. Ha!
For a delicious salsa that relies a little less on the garlic profile, Sabor Mexicano's medium chunky salsa is where it's at. Just a heads up, for a medium salsa, this is on the spicy side. Just add a couple of bags of their delicious tortilla chips. Your Aries will be floating on a deliciously spicy cloud.
As far as ordering, this brand is a little harder than some. But their website lists the stores where you can find their products near you. Hopefully they'll set up an online store soon!
Salpica is my other fave salsa brand for gifting (and eating. And eating some more). If you're gifting to a Pace salsa fanatic, the Tomato Jalapeno variety is as classic as it gets–and so good. Seriously, I've finished over half a jar in one sitting.
For something a little off the beaten path, may I suggest Salpica's Cilantro Green Olive salsa? Whaaaaa???? Yes. This verde salsa is unexpected and so much fun. (Are green olives a thing in salsa that I just don't know about? Let me know if you've got the inside scoop.)
Play
Toys are not just for kids. Gifts are great opportunities to set our friends and family (and clients and teachers and…) up with treats that will make them smile every time but that they might not have splurged for on their own.
First, continuing our fire theme: the fire pit.
Solo Stove has developed a fire pit design that reduces smoke and ash, which makes Friday night campfires a lot more relaxing.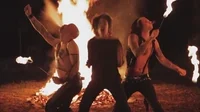 Does your Aries regularly host your family or friend group? Why don't you all go in on this toy that will not only brighten their life, but benefit everyone? (If a fire pit doesn't feel quite right, why not a pizza oven?)
Okay, so your Aries isn't just an active, passionate person, they're also incredibly independent. Honor that side of them with tool kits to help them help themselves whether at home or out in their car.
No, not everyone wants to get tools as a gift… but a fiercely independent person like an Aries is more likely than most to be delighted by your thoughtfulness in this area.
After all that hosting and fixing, someone is due for a wind down. A body scrub is an excellent tool for a quick relaxing or revitalizing moment. It's not too expensive, but still feels like an indulgence.
Display
Once upon a time, I used to work at a toy store. One of our most popular sections was the Schleich toy animal display. Schleich makes toys that are elegant enough for adults to display. Snag a ram figurine for your Aries to play with–ahem–display on their desk.
For something more glamorous, why not an actual sculpture? The "Mountain Spirit" Ram Sculpture by Starlite Originals Sculptures would be at home just about anywhere. If you're looking to spend even more, 1st Dibs currently has a terracotta ram sculpture with an extra dose of cuteness.
Our friends at Etsy also have some great Aries artwork for display.
For just a few bucks, you can download and print this attractive infographic about Aries traits by MiaAndMadisonStudios. Snag a simple frame and you've got an inexpensive yet special gift for a minimalist Aries.
Have someone more feminine on your hands? I love the mix of stars and flowers found in this gorgeous print from LaraVinckDesigns.
MoonMilli makes zodiac prints featuring the various plants, gems, planets, and constellations associated with each sign in a bold, colorful presentation.
Look, zodiac gifts, interest, and/or obsession aren't for everyone. Even if it's meaningful to you, maybe pass on gifting based on the zodiac until you know it's important (or just fun) for the person you're gifting to.
That said, if it is fun for them… there are a lot more fun gift ideas out there. You just gotta get started. Not sure where to put your toe in the water? Drop us a line with a few points of interest about you and the person you're shopping for, and we'll point you in the right direction!
---
[This post includes products from… 1st Dibs, Acid League, DL Eyewear, Etsy, Form Function Form, Home Depot, Kay Jewelers, Mejuri, Midwest Sea Salt Company, Overstock, RAEN, Sabor Mexicano, Salpica, Schleich, Sephora, Solo Stove, Thought, Timex, Truff, Vitacost, Wildlife Wonders.]