Photo by Ben Ashby on Unsplash
Bread and salt are traditional in many places, but what should you bring when your friend or family member invites you over to their house for a housewarming? Is a gift even necessary?
Well, no, gifts are rarely ever "necessary." Gifting because we have to adds a transactional layer to our interactions that would make even Sheldon Cooper groan.
Yes, there are occasions where gifts are socially appropriate and expected, but it's usually because you are getting something as well (hello, open bar), and no one will kick you out if you opt out of the ritual.
That said: we all have people in our lives we care about. Gifts are a great way to celebrate them. And forget breaking the bank. A thoughtful five dollar or homemade gift will always resonate stronger and longer than a hundred dollar generic or careless offering.
So what are some options for the in-person moving celebrations in our future?
Small Apartment
Gifts for folks who have just moved into a small space are tricky because–and I don't know if you know this, but–things take up space. And home modifications in a rental are minimal, at best.
So let's see, what do they have? A big windowsill, a patio or balcony? A fire escape? Why not bring a little green into their life with a potted plant. For double duty (especially if they cook), why not a potted herb?
Chives are easy to care for, provide a light onion-y flavor that's delicious on just about everything, and flower beautifully in the spring. (Their flowers are also edible, bringing an elegance to a simple salad.)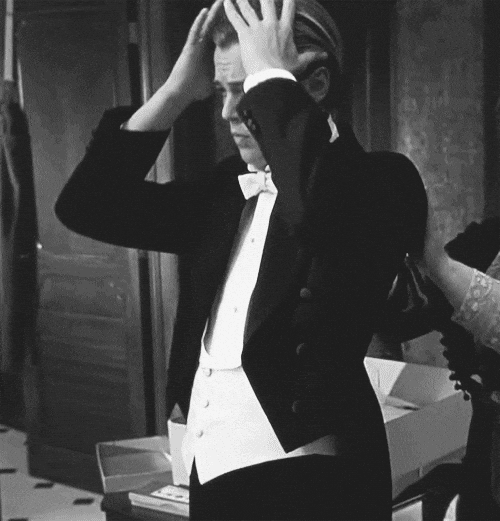 Other good options: rosemary, thyme, mint, and basil. Low investment, high return. A thing of beauty.
Space savers of any kind are welcome gifts in small spaces. Think of tools that help dry dishes without taking up counter space, or a sturdy laundry bag with a carry strap so they can hang it in their closet and then lug it down the five flights of stairs, across the six city blocks to the laundromat, and back.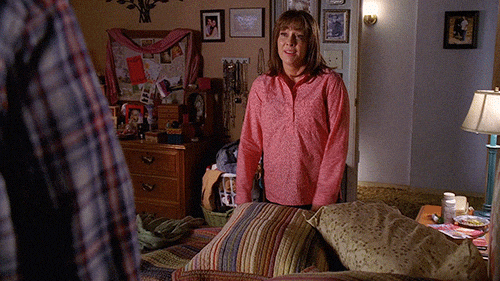 Anything tasty and consumable is always a good option. For people in small spaces, yes, but also for most adults.
Wine–sure, yes, for people who drink, wine, beer, *insert alcohol of choice,* all will be welcome gifts, especially amidst the stress and expense of moving. As always, make sure they do drink. Pressure to imbibe is appreciated by no one.
But there are so many other delicious treats out there, that alcohol doesn't need to be at the top of your list, even if they drink and you can afford it.
Olive oil is a widely used ingredient–even by people who rarely cook–and can be consumed by folks on most diets. You could even toss in a book on salad dressings (it sounds funny, but it's a real thing) to take this present one level higher.
First House
Oh… the first house!
How many hours have they spent on Redfin or Zillow? How many day trips with their realtor saying "well, this might work, if we just moved this wall and tore out this flooring and and and…"
Now they're moved in. And broke. And it's time to show them a little loving care.
…with a doormat. Because they've likely forgotten how many entry points there are to a house. And that you enter from the actual outside, where the mud is, and not a hallway after three flights of carpeted stairs. There are a lot of different styles out there, so take some time to poke around.
They may never have cared about the places they've lived before, but things are different, because it's their floors now, so take off your dang shoes! …and bring them a pair of slippers or house shoes that will keep their toes toasty and their floors clean.
Oh, and y'know, they've got a yard now, so those leftover scraps of food have a purpose! A compost bin like this elegant number will help the environment at large and their newly found passion for raised garden beds all at the same time. Though be warned: it might increase the number of conversations you have to have about the subject.
New Neighbor
New kid on the block throwing a party and inviting the neighborhood? What a nice gesture. But how on earth are you supposed to buy for someone you've only met twice when they were grabbing their mail or taking out their trash?!
This is one of the rare times when it's okay to make the gift a little more about you than it is about them.
Grow veggies or flowers? Bring some over! Do calligraphy for a hobby or side hustle? Wrap up a favorite quote. Pick something inexpensive but reflective of who you are. This is an opportunity for the new neighbors to meet some folks and get to know them. The best gift here is a little piece of yourself.
First Time Living Alone
Maybe they just got their own place after college. Maybe it's newfound independence after the breakup of a long term relationship. But setting up house by yourself for the first time is an expensive and overwhelming task.
Show them some love with a few homemade frozen meals or a gift card to a local restaurant they can try. Gifts to folks living alone will also be colored by whether they want to be living alone. Is this an exciting new venture or a dark and depressing time in their life?
If it's company they're after, ask if you can co-host a monthly dinner or game night at their new place. It's a great opportunity to build positive memories after a difficult season.
Now, if this is a grand new chapter, go for some basics that they can carry with them through life–a set of pans, for example, either nonstick, cast iron, or stainless steel. Other good options? New sheets or new towels. Most of us could use some fresh sets of those even when we're not moving or starting out.
Moving to a Larger Space
No, I know, I know. Especially if you feel a li'l stuck in a smaller space, it can feel disheartening to "take a gift" to someone's "new perfect house" for a "party." But have a little fun with it. A colorful bouquet or a potted plant, citrus tree (or herbs, from above), is a cheerful and generous gesture to honor a joyful time.
If it's larger living space in a real, big way–like from a studio to a multi-bedroom home, a set of Christmas ornaments or other holiday decorations (no matter the time of year) while helping fill out their new space when it comes time to decorate. And, they'll think of you every year.
Larger digs also mean more wall space–a lot more wall space. And let's face it, blank walls can leave a home feeling… sterile. And not in a clean way.
Now, art is incredibly personal. I rarely recommend buying it as a gift unless they've picked the piece out themselves. However, there are still wall covering options to be considered.
A set of frames will allow them to put whatever they want inside. And by having a set of matching frames, they can pop family photos, children's artwork, and anything else they want inside and it'll all "go."
Have access to travel photos they've taken or have you taken a great photo of their kids? A service like canvaspop will print them on high quality canvas or fine art paper and even frame them for you. What's a better gift than a joyful memory?
If There are Kids Involved
Moving is one of those am-I-excited-or-am-I-stressed times for all of us, but kids most of all. There's enough shifting and changing to put even the most stable kids on edge.
If you're invited to a housewarming at a home with kids, consider adding a treat just for the young folks in the house. If you can, try and gift something that wouldn't have been possible in their previous location–like something for the yard if they previously lived in an apartment, or some special decorations if this will be the first time they've had their own room.
You might also snag a copy of the classic Pixar film Toy Story. It remains an impressive piece of heartwarming storytelling with all the stress of a childhood move folded in. Nothing like a classic story to assure a child that everything will be okay.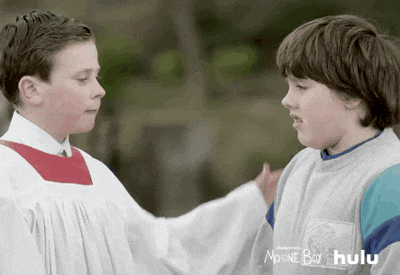 Time with parents is also important during a big change. Instead of a film, you could invest in that together time with a few bedtime stories.
The Llama Lama series is heartwarming and a safe place for children to sleep on.
Beautiful Oops! is the perfect reminder that unexpected change can be turned into something beautiful.
There's a Nightmare in My Closet is a go-to for any child who is afraid of the dark–and the unknown.
Even better! If you have a favorite book you remember from your childhood, bring that. Tell them the story of how your mom or grandpa or babysitter would read it to you every night or every time you saw them.
Bringing a gift to a housewarming is a sign you're invested in your friend's future. It's not about the price tag, but the relationship. And hey, don't overthink it–that's what our list is for! Still not sure? Drop us a line. We'd love to help you out.
---
[This post includes products from… Best Buy, Birdies, Bloomscape, Bookshop.org, Bouqs, Brooklinen, canvaspop, Drizly, Etsy, Fat Brain Toys, Food 52, Green Pan, Greenwood Nursery, Home Depot, Kroger, Lodge, Michaels, Nisolo, Rooted, Tramontina, Vermont Country Store, Zero Waste Store.]