April birthdays. They're no joke.
I'm sorry, I'm sorry, let's try that again.
I know March is the technical beginning of spring in the Northern Hemisphere, but for many of us, it doesn't start to feel like spring until April. Though with the first day of April being "Fool's Day," season your anticipation with a few grains of salt.
When you're shopping for an April baby (I'm thinking… Aprilite…), you have a lot of inspiration from the month itself–beyond the monthly flowers and birthstones, you have the launch of baseball season on April 7th, it's Animal Appreciation Month, as well as National Jazz Appreciation, Poetry, Decoration, Garden, and Stress Awareness Month, and you have both Earth Day and Arbor Day.
That's a lot to work with–let's get into it.
Flowers
Daisies and sweet peas– a sturdy cheerful flower and its delicate elegant counterpart.
Since the cultural meaning of flowers is important to keep in mind when gifting: daisies represent innocence, simplicity, and joy, while sweet peas has a dual meaning: blissful pleasure, and goodbyes to friends and family. Balance that, if you can.
While you'll be able to find daisies online to order for someone, sweet peas only last four-five days after being cut making them less than ideal for shipping.
Of course, you can always check with your local florists, if you're set on sweet peas and you can also enjoy some of the varieties of fake sweet pea bouquets on offer at Etsy. You can find everything from sticker bouquets and enamel pins to crepe and felt bouquets. Also candles. And candles. And (dang freakin' adorable) candles.
Please, please pay attention to candle ingredients. If you're gifting to someone who adheres to a vegan lifestyle, beeswax is out, but if your giftee has a soy allergy, they may also be sensitive to candles made out of soy wax. These are the kind of thoughts that count.
If daisies seem more like your Aprilite's vibe, you're in luck. These sturdy little flowers can be combined with a wide variety of other blooms to make a beautiful bouquet that can be enjoyed for a long time.
Daisies have little to no scent, so scented candles aren't great options, but you can find candle holders, as well as a variety of shaped candles.
Also! If you're responsible for birthday decorations, you can snag cake toppers in both sweet peas and daisies.
Jewelry
If you want to stay with a traditional jewelry piece, the most common birthstone for April is the diamond. You can also work with the alternate birthstones: sapphire (the oldest April birthstone on record) and opal.
Like with flowers, stones carry with them cultural meaning. Among other things, diamonds represent love, life, and "forever." Okay, okay, not bad. Certainly tracks with the whole engagement thing.
Now sapphires carry with them the symbolism of wealth, wisdom, and peace. Yeah, I know. They're throwing down with the diamonds for the best meaning.
Opals have developed a reputation for bad luck. Which is weird because the ancient Romans thought they brought good–oh, oh, I see what happened there. Regardless, they also represent purity, fidelity, and loyalty. So… give one to your partner when you suspect they're cheating on you, I guess?
If you've recently come into some money, no one does diamonds like Tiffany & Co. Solitaire earrings are classic, of course, but they also have stunning necklaces and rings (insert standard caveat about gifting rings here).
Another place to look for quality diamond jewelry? Blue Nile. You can even design your own special gift.
If you want to step out of the usual, opt for a sapphire or opal piece instead. (Pssst! You'll also save money…)
Finally, don't feel tied to gemstones when shopping for jewelry. Take some inspiration from the month's flowers above–there are lovely daisy and sweet pea jewelry pieces available for you to give your loved one.
(Or you can combine the two, like these gorgeous sapphire daisy earrings.)
Arts
If your Aprilite has a love of the arts, April was a lucky birth month for them. Jazz, poetry, interior decorating, and gardening?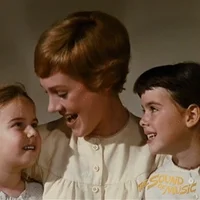 For Jazz Appreciation, you can go classic, of course, with an art print of Duke Ellington, a documentary about Billie Holiday, or Ken Burns' sweeping Jazz series.
But don't neglect the modern greats. I highly recommend Jon Batiste's record-smashing album We Are. Get it on vinyl, if they have a good record player.
Poetry's not for everyone, it's true–y'know what, I take that back.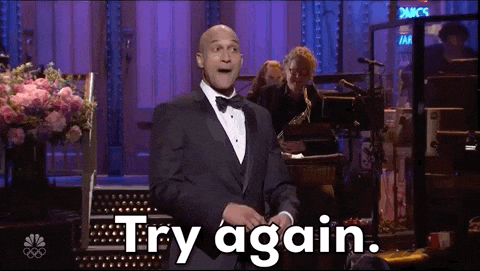 There's something for everyone in the world of poetry.
If they love poetry:
The Folio Society has a gorgeous anthology covering the history of poetry in the West as well as a stunning edition of Studies from Nature, a collection of Japanese art and poetry.
By the acclaimed poet Yrsa Daley-Ward, bone is one of the few books of poetry that I consumed compulsively like a gripping thriller. For someone who is ready to see the world in full color through someone else's eyes, this is a great gift.
If they don't love (or like) poetry:
Ogden Nash's poems are whimsical, silly, and guaranteed to crack a smile.
Don't agree? Try Bankers Are Just Like Anybody Else, Except Richer or Come On In, The Senility Is Fine.
The American treasure of acerbic wit, Dorothy Parker, published an obscene number of poems in her life. Her poems reflect her deep depression coated in her famous humor creating a satisfying tension. Read Fighting Words or Epitaph For A Darling Lady to get a sense of her style, then pick up a book of her Complete Poems.

April is the month for spring cleaning (even if it wasn't Decorating and Gardening month). Y'know, the month when the sun streaks across your kitchen and you say "Merciful heavens of sunshine, how did all this dust get in here." Yeah, that month.
You can help with the organization (and decor) of their space with a gift of a handwoven palm basket or some industrial styled grid storage baskets that will look great on top of laundry cabinets, in the pantry, or holding their Economist or New York Magazine next to their favorite recliner.
If their potted plants need some pruning, get your April gardener a pair of walnut garden scissors will feel good in their hands and look exceptional on the windowsill by their glass plant mister.
Sports and Fitness
With weather improving, April is a great month to get back into working out.
Now.
If fitness is your idea for your giftee–walk (or run or jump rope) far far away. Implying (or outright declaring) that someone should get fit will be unlikely to change their behavior and it will affect their self esteem and your relationship.
That said, if they've been talking about their quest to improve their physical fitness, your active support is one of the best gifts you can give them.
If you live close by, take a look into gyms and fitness clubs like Planet Fitness or Orangetheory between the two of your houses. Don't just give them a membership, though, get a membership yourself and commit to going with them. Few things are as motivating as an accountability buddy.
Is there a garden, reserve, or preserve nearby that requires a membership? Schedule a weekly walk and chat date with them. Not only will both of you be moving, but you'll get much needed fresh air and sunlight. And have you read about how good time in green spaces is for mental health?
They don't have to be a sporting fanatic to get a day of delight at the ballpark. Every level of sport from pickup games to the major leagues has something to enjoy.
Don't get boxed into one definition of what enjoying sports has to look like. Have the money for major league season tickets and a club membership? Those will be appreciated, no doubt. But don't underestimate the fun of a day at the minors, or watching your local amateur league duke it out at the park.
Want to get a little closer to the action? Pick up a couple of gloves and a ball and make a standing date in the park.
Health and Wellness
There's a lot more to wellbeing than just working out. With April being Stress Awareness month, it's a great time to invest in your Aprilite's self-care.
As someone who loves baths, I'm a big fan of epsom salts and bath bombs, like these. They turn a soothing ritual into a moment of luxury.
Not everyone is into baths, however, so for those dedicated shower takers, I'm a fan of gifting shower steamers. They often last for more than one shower (since you get them wet but do not submerge them), and provide aromatherapy benefits without any essential oils coming into contact with the body. This is a particular win for folks with sensitive skin.
If you're gifting to someone with a stressful job or frequent tension headaches, a weighted neck wrap will help soothe the pain. The added lavender oils? Just a bonus.
Remember that gifting is about the person before anything else. If nothing on this list strikes as quite right, check out our gift lists based on people's interests. Got a challenging giftee on your hand? Drop us a line. We'd love to help.
---
[This post includes products from… Art.com, Blue Nile, Bookshop, Economist, Etsy, The Folio Society, Food52, From You Flowers, Kaufmann-Mercantile, Lush USA, Macy's, Mejuri, MiLB, MLB, New York Magazine, Orangetheory, PBS, Planet Fitness, ProFlowers, Target, Tiffany & Co., Tower Records, Turntable Lab, Uncommon Goods.]