Photo by Anna Bratiychuk on Unsplash
It's a joyful tradition every spring–the Easter baskets and egg hunts. The celebration of new life and its accompanying sugar rush are the fair(er) weather's counterpoint to Christmas.
There is now a seasonal deluge of decorations, toys, and yes, candy, released about two months before the actual holiday… every holiday. So if you're overly inundated with Easter-everything and confused with the newly added Mother's Day decorations, don't worry, we gotchu.
Gift-wise, the day often encompasses an egg hunt with colorful plastic eggs filled with candy hidden around the house or yard (or, y'know, White House lawn). These may be used to fill a basket that begins empty or there may be a separate basket with larger presents already inside. (The eggs then function like Christmas stockings: smaller gifts that whet the appetite, if you will.)
If you're looking for a few extra ideas or simply where to begin, why then, begin here:
Decorations
Lean into the theme of new beginnings with baby farm animals, eggs, fresh (and fake) flowers, and sunshine motifs.
Classic religious themes include the bare cross (often with a white draping) and the empty tomb.
A cross suncatcher like this one from GleditschStudios will bounce the spring sunlight around the dining room.
For an Easter equivalent of a nativity scene, this gorgeous wooden landscape of the cross and the empty tomb will serve you well.
Non-religious decorations center around baby chicks and rabbits. Why, you ask?
Uh… I dunno…
But these wooden bunnies from Crate and Barrel are freakin' adorable. Add in some embroidered chambray dish towels and this candy dish and you have your own warren.
Bring some spring freshness into your home with an olive or dried floral wreath. Or go all in with an egg shaped wreath.
Dinner
The classic Easter dinner is a ham, but don't feel tied to tradition if that doesn't excite you. My friend group is recreating our very successful St. Patty's Day meal with Corned Beef, mashed potatoes (actually cauliflower, there's a whole story there), cabbage, and carrots.
If you're headed to someone's house and are expected to bring "something, y'know, whatever you'd like. I don't want it to be a burden…" take a look at these ideas:
Potatoes. Of any kind. They can be delicious with almost no work (wash 'em and chuck 'em in the oven) or you can make them as elaborate as you like. And what main dish doesn't taste better with a few potatoes on the plate?
Green beans. Again, simple and versatile. Steam them or sear with garlic and serve with a drizzle of olive oil and sprinkle with fresh lemon zest and Maldon sea salt.
Fruit Salad. Particularly helpful if any guests aren't eating sugar, don't overcomplicate it, chop and toss.
Eggs
The traditional eggs are made out of bright plastic, but if you want to make an heirloom that can not only be reused but will be treasured and passed down, pick up some hollow wooden eggs and paint them either yourself or as a family.
If you don't have time for that, not to worry! EarthHero sells reusable Easter eggs made out of paper–how cool is that!
As far as contents go: while Christmas stocking stuffers have a bit of "give" when it comes to size, Easter eggs are unforgivingly small–whatever they're made out of.
There are still more options than you might think. Riddles and jokes can be printed at home and rolled into scrolls. Most jewelry is small enough to fit in the traditional Easter egg. You can also consider flower seeds, socks, chapstick, makeup, nail polish, Space Pens, and guitar picks.
And that's before we've even begun to think about candy…
Baskets
For the baskets themselves, I suggest checking your local thrift stores, if you have time. Otherwise, craft stores like Michaels will absolutely have your back on this one.
But don't feel tied to the whole basket concept. Does your family take a vacation to the beach every year? What about new shovels and pails for the kids? Or perhaps a decorative box that can be used for storing arts and crafts or school supplies afterward. You can also (if you have more time than money, or just like to craft) make paper baskets in a variety of styles.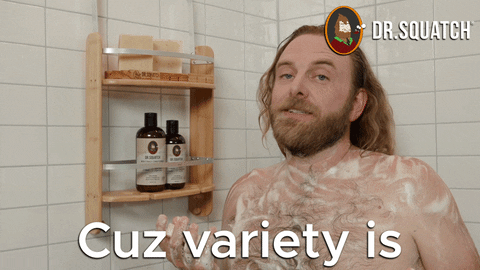 But what to put in them? Coloring books are a big hit for people of all ages. This one is for the littles, and this one is for the elders. Of course, they'll need something to color with, so make sure to include crayons, colored pencils, or other coloring tools to complete the activity.
You can also expand on the idea by adding in other art supplies, like drawing pencils, sketch pads, and modeling clay. Craft stores will also have Easter themed wooden objects for painting like bunnies and crosses.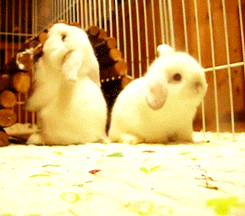 Books are great to encourage young readers. Keeping with our baby animal theme, Beatrix Potter or A.A. Milne would be excellent options. For the less traditional reader, comic books may not be on theme, but they're sure to be appreciated.
Easter treats don't have to be just for the young ones. Don't believe me? Take a look at these chocolate eggs from andSons Chocolatiers and get back to me.
Entertainment
While we can all understand the desire to plop down in front of the TV after a big meal, for a holiday such as Easter, consider a more people-oriented activity. Haven't we all had enough years of just sitting on the couch?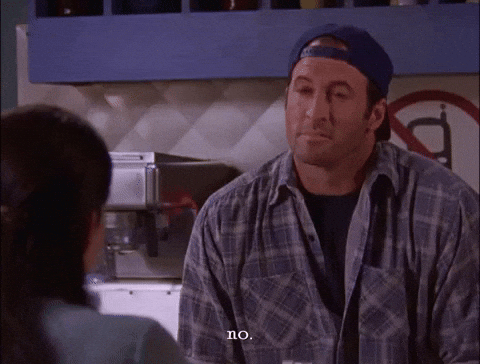 Well, maybe my introverted self may struggle with that, but opportunities for connection are worth it. (She said, very convincingly.)
Crafts can be fun ways to keep kids (and, er, some adults) entertained during dinner prep or if they struggle to keep quiet during after-dinner conversation. For a non-messy option, you can pick up some of these wooden "cross stitch" crosses or, for more experienced hands, a floral embroidery kit.
If you're confident in either the neatness of the participants or in your cleaning prowess, egg dying is a traditional activity. This eco-friendly set uses natural dyes. There are also neat Easter craft kits that include everything you'll need.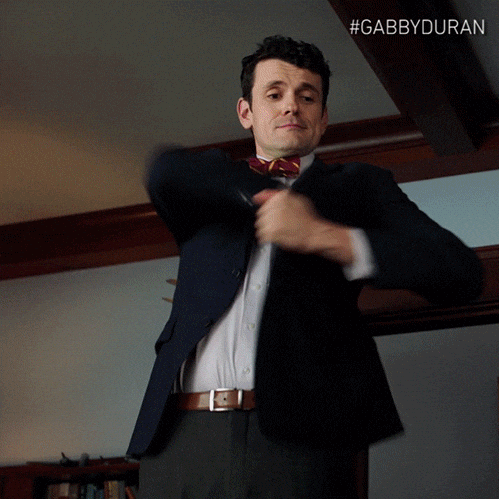 Finally, if you can manage to get the whole crew out for a post-Easter dinner walk, have them collect pretty rocks and leaves along the way for this Easter themed nature craft.
None of this is to suggest that Easter must become another consumerism fueled rampage. Rather, that a few thoughtful additions to your celebration will help make memories that your family can carry with you year after year.
---
[This post includes products from… Barnes and Noble, Blick Art Materials, Bouqs, Butter London, Crate and Barrel, EarthHero, Etsy, Fisher Space Pen Co., The Folio Society, Food52, Green Toys, Johnny Seeds, Michaels, Midtown Comics, Pottery Barn, Sephora, Sur la Table, Target, Thought.]