Photo by Hans Eiskonen on Unsplash
The Taurus sign traditionally dates from around April 21st (give or take) and continues to about May 21st. (There's a whole 'nother conversation to be had about folks born on the "cusp" days on either side of the sign change.)
People born under the sign of Taurus (symbolized by the bull) are known for being consistent and stubborn and… well, bull-headed. They're also very in touch with their physical senses and tend towards indulgence.
With that in mind, we're breaking down our Taurus gift ideas according to the five senses:
Sight
Buying someone art is tricky as what we hang on our walls is deeply personal. If you can take them to a few galleries so they can pick out a piece of art–great! If they have pieces they love but have yet to frame and hang, that'd be an excellent gift. I know more than a few people who have invested hundreds of dollars in art that is still sitting in the back of a closet. Help a friend out!
Otherwise, consider some gorgeous cinematography as a way to feed the sense of sight. Some cinematic visual highlights include:
The Diving Bell and the Butterfly
It's a little harder to find a copy of this moving film than others, but keep your eye on Ebay.
Called "Alice in Wonderland for adults" for a reason. This thrilling and thought provoking film is as beautiful as it is disturbing. Pick up a copy here.
You can watch this on Netflix, so for a gift, make a night of it. Bring over some food (perhaps inspired by the piece?) and stay long enough to discuss the film's stylings afterwards.
Lovingly adapted from the 1950s romance novel, The Price of Salt. Pick up a copy here.
The first film I saw and remember being bowled over by the beauty of it all. Pick up a copy here.
For something that's a little more… mobile… Plan a day trip with your Taurus. Take them to a local nature preserve or sanctuary. Give them time to immerse themselves in the organic beauty around them. If the weather's nice enough, you can even pack a picnic.
Sound
Beautiful, uplifting things to listen to will encourage the positive sides of the Taurean personality.
Start with a tool that will help them appreciate the music they already have–old school souls like Taurus will delight in a quality record player. Now, before your wallet shrinks up inside itself, know that there are quality players out there that don't cost as much as your car. That said, this is still a next level, thoughtful gift. (Do steer clear of the cheapest options out there as they will likely damage the records played on them.)
Pro-ject has a line of record players at affordable price points. The walnut style available on many models has a luxury look about it, as well.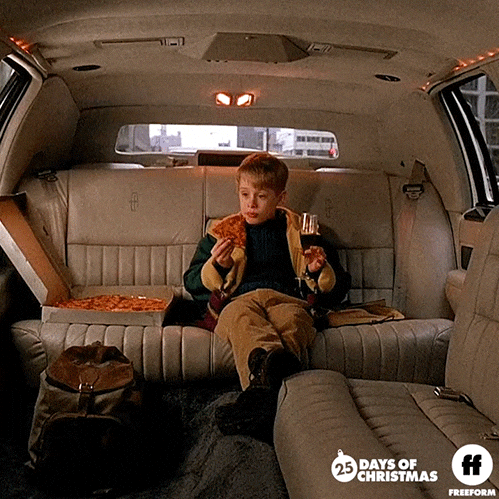 Audio Technica has (as the name would suggest) a more futuristic vibe, suitable for a more urban, fashion forward, tech-friendly aesthetic. This Fully Automatic Belt-Drive Stereo Turntable is just one step up from entry level and will take care of your Taurus for years to come.
If they already have a record player or are more modern in their preferences, bluetooth speakers or headphones will keep them humming along whether they're at home or on their next adventure.
If they're set on their equipment, something to listen to is the way to go. The music they enjoy will determine what you should get them (obviously), but take a look at Tower Records, Barnes and Noble, as well as your local record store and thrift stores on your search for the perfect album.
Finally, if they live in a noisy place, consider an indoor water feature to cover the unpleasant sounds and offer a more peaceful atmosphere.
Smell
Indulge your Taurus's sense of smell with scented candles (duh), bath bombs (also good on the touch front), and certain (fragrant) flower bouquets.
You might also consider showing up at their house just to simmer onions and garlic in butter or olive oil. I mean, I'd appreciate that.
Worth a note: some folks are sensitive to artificial scents and/or certain flowers. As always: do your homework!
Scented candles are everywhere. This means that it's easy to find one… but a bit harder to find a good one.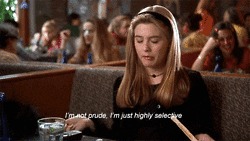 To get you started off right: Diptyque has lucious (though, yes, expensive) candles in a variety of scents. For a more floral choice, pick up the Lys candle, for earthy notes, try the Narguilé Candle.
If you're going for playful instead of elegant (and especially if you're gifting to a badass woman), take a look at the Malicious Women Co. Beside their great name and fun labels, their candle scents are on point and long lasting. I'm partial to their Honeysuckle candles and their Cedar and Bourbon candles. For extra fun, you can choose the snarky label name to go with the scent of your choice.
Bath bombs and salts are another ubiquitous offering. But don't settle for the ones at the bottom of the bargain bin. Lush has bath bombs that shrug off the typical sphere shape for more whimsical styling, like this Jasmine shaped and scented bath bomb.
There are also a lot of Etsy sellers who handcraft excellent bath bombs. (A great way to support a micro business while supporting a Taurus.) These gorgeous, Non GMO, No Cruelty, Vegan Bath Bombs by BathBombFactory are sure to hit the spot.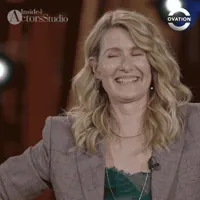 Bath salts can be bought scented, of course, but I prefer to gift unscented epsom salts with a few bottles of essential oils to let my giftee choose the scent that day based on their mood.
When it comes to flowers, look for deliciously fragrant varieties like lilies, lavender, and some roses. I love this richly textured offering from Bouqs. A feast for the eyes and the nose (and I'm not even a pink-loving person).
Or what about this wave of purple from From You Flowers? It's an elegant choice with the lilies providing the sweet scent.
Touch
There is something so peculiarly satisfying and comforting about objects that feel good to touch.
Once I spent so long at a craft fair handling the turned-wood bowls that I think I freaked out the proprietor.
Touching the objects around us is also a recommended technique for calming anxiety attacks. The practice of connecting ourselves to the textures around us can keep us out of our heads and in the physical world.
A soup ladle or spatula like the ones made by the artisans at the John C. Campbell Folk School may even recreate a moment like mine at the craft fair.
If you know their sizes, a silk shirt like this one for women from Everlane will keep their fingers delighted.
If your Taurus lives somewhere cold, keep them warm and texturally satisfied with a cashmere throw like this one from Bloomingdales.
Taste
Ah… deliciousness. I mean, is there a better gift than food? Is there? Is there?
Okay, there are a few things…
But man, a good bit of nosh is right up there with instruments, books, and writing supplies for me: truly, hard to beat.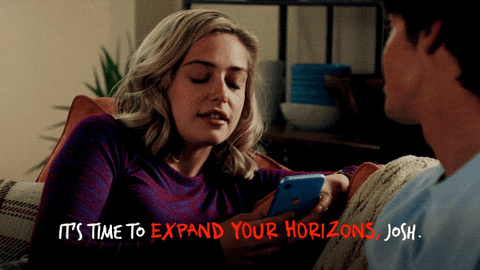 To jolt yourself out of any food-gifting patterns you may have sunk into, take a look at some of these awesome foodie vendors:
Truff is one of my favorite hot sauces, but they also make truffle mayos, oils, and more. Pick up one of their gift sets to cover your bases.
Goldbelly and Mouth are both online marketplaces for indie food makers. Choose Mouth for more shelf stable, highly curated options or Goldbelly for a wider variety of foods shipping directly from the makers themselves.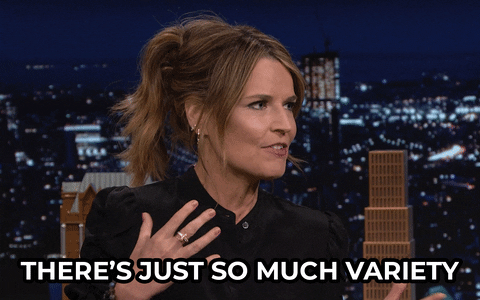 Does your Taurus love a cheese or charcuterie platter? Check out Murray's Cheese. (Now hang in there with me:) Throw some Fromager D'Affinois, Mitica Toma Piemontese Riserva, and Point Reyes Original Blue Cheese into your cart and add a bit of Jambon De Bayonne, Fermin Iberico Chorizo, and some Castelvetrano Olives and Trade Street Jam Co. Blackberry Mulled Merlot Jam. You'll be the hit of any birthday party.
If you have a carnivore on your hands, take a look at the luscious cuts of meat offered by Rastelli's. Whether you're looking for a grass-fed filet mignon or a rack of lamb, Rastelli's will have you (and them, and their arteries) covered.
Those born under the Taurus sign love the delicious, sensuous, finer things in life. By catering to their senses, you're sure to surprise and delight–and hey, isn't that the goal?
---
[This post includes products from… Audio-Technica, Barnes & Noble, Best Buy, Bloomingdales, Bookshop.org, Bouqs, Diptyque, Ebay, Etsy, Everlane, From You Flowers, Goldbelly, John C. Campbell Folk School, Lamps Plus, Lush, Malicious Women Co, Mountain Rose Herbs, Mouth, Murray's Cheese, Pro-ject, Rastelli's, REI, Target, Tower Records, Truff.]