Photo by Jon Tyson on Unsplash
My mother is supremely hard to shop for. She's not a big candy or sweets eater, she only nominally enjoys flowers (doesn't stop me from sending them occasionally, but…), probably has not taken a bath since she was a child, and spends her days tending a massive vegetable garden.
On the occasions I've tried to purchase something "self care" oriented for her–like a shower steamer or a candle–I receive a very gracious "thank you" before the bag or bottle is deposited, unused, in a bathroom cabinet or drawer somewhere to build a dust village.
Part of shopping for a holiday like Mother's Day is to remember that we are not purchasing for the generic "mother" in the holiday's name, but rather for our own very real, very specific mother. What she cares about, enjoys, and will use matters. Everyone else can just shove off.
From a Child
Our relationships with our mothers are all unique and run the gamut from "healthy and close" to, well, very much not. Wherever you are on that continuum will color your perception of this day and have a necessary impact on whatever gift (or not) you settle on.
I've said it before and I'll say it again: gifts are not an obligation. They are a gesture of joy, of appreciation, and a reflection of a relationship. If what is reflected of that relationship is not joyful, it's okay to sit this holiday out. Take the day for yourself. Make it completely normal or dedicated to your self care. It's entirely up to you.
For those of you who are ready to celebrate your mother, think about things she gave up by being a mother: did she stop playing an instrument? Perhaps she used to be a runner or a cyclist and gave it up to shuttle around young humans in a minivan. Did her love for cooking a la Julia Child turn into cooking a la frozen mac and cheese?
Your Mother's Day gift does not need to center around her existence as a mother (though, by all means, write her a note and tell her you love and appreciate her). Instead, help her reconnect to those long misplaced aspects of herself.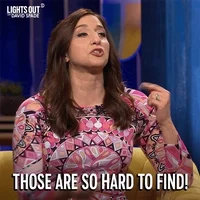 For the lost musician: A book of music by her favorite artist on her instrument, whether that's Lady Gaga on violin or Chopin on guitar. If you can only find sheet music, you can also pick up a luxe 3 ring binder like this one from Saddleback Leather, and make the presentation that much more special. 
For the rusty chef: A chef's knife that feels so good in your hand that she'll want to pick it up every day. Or a few special ingredients like this legendary balsamic vinegar or an enticing new spice blend. 
From a Partner
This is a great opportunity–though for pity's sake, don't make it the only time of year you do this–to appreciate your partner for all she does for your children. It's common (though not quite universal) for a female partner to take on more of the work around the house and with the children.
If this is true in your house, make sure your wife/girlfriend/co-parent gets a real break. And not just for the day. Schedule a day or two in the next couple of months for you to take the kids on an outing and plan to pick up dinner on your way home. (Note: this is not just a gift to your partner, but also for your relationship with your kids.)
While you're out with the young ones, leave a care package for her to discover. If she's a traditional self-care person, this could contain bath salts, body lotion, a candle, and some tea. If not, it could have a thought provoking new book and a bottle of whisk(e)y. Whatever the care package contains, make sure it's matched to her personality and that it will keep her too busy to think about either house work or work-work for the entire day. 
Don't hesitate to include the kids in the day's festivities from a young age. She is their mother after all! But don't pass the buck. You're the one your kids will look to to set the standard for how to take care of their mother on this day. Make sure you're delightedly leading the way.
From a Parent
Who is better set up to understand the joys and frustrations of raising a child from your gene pool?
While I know it can be tempting to revel in "you did have a child like you!" …maybe for one day, at least, you can let your satisfaction go and remember how hard it was, in fact, to have a young child.
Take some time and think about the treats and relaxing moments that got you through raising your children. Did you have an album that you would put on after you finally got them to bed? A favorite book or television show? Share a bit of your past and welcome her into the motherhood clan.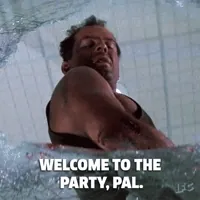 A little history tour to jumpstart your memory:
Music: Prince, U2, George Michael, Boyz II Men, Goo Goo Dolls, Nirvana
Books: The Remains of the Day, The Cider House Rules, The Joy Luck Club, Love in the Time of Cholera
Television Shows: Cagney & Lacey, Cheers, Frasier, Friends, Twin Peaks 
From a Friend
Have you ever heard new parents talk about how all they want is a grownup conversation? Give them that. Write a note and invite them on a get away on a later date. Pay for a sitter, make reservations, and have a couple of hours of full sentence conversation. 
If going out (in public? with pants?) isn't your friend's speed, invite them over to your place or book a hotel room for the day. Bring a couple bottles of wine or something else fun to drink, and break out a conversation provoking game like We're Not Really Strangers. 
If you're too far away or are drowning in work yourself, send them something that can reduce some strain on their time (y'know, so they have more time to call you!).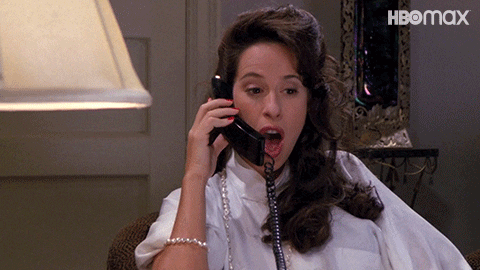 If your friend hasn't gotten on the pressure cooker or air fryer trains–this is your window of opportunity to be a hero! A pressure cooker like the Instant Pot reduces cooking time by two-thirds (!) and an air fryer, like the Ninja Foodi, reduces cooking time by about one-fifth while also reducing the need for oil.
Or, if they're like my mom-friends and only have time to talk while cleaning the house, get them a quiet, cordless vacuum like the Shark Pet Plus to optimize the few minutes of chat time you get–a present that's good for you, for them, and for their nine year old's allergies!
Whoever the mother in your life is who you're buying for–the goal is to remind them that they are seen, appreciated, and loved. What you get for them doesn't need to make sense to anyone else but the two of you.
That said–if you need a little help, just drop us a line. We'd be delighted to help you (and your mom) out.
---
[This post includes products from… Barnes & Noble, Bed Bath & Beyond, Best Buy, Bookshop.org, Caswell-Massey, Drizly, Food52, Home Depot, Magic Hour Teas, Nordstrom, Saddleback Leather, Target, Tower Records, Virtual Sheet Music, Williams-Sonoma, Wine.com, Woodwind & Brasswind.]