Photo by Michael Cummins on Unsplash
Let me start with your scheduled reminder that not everyone drinks, nor should anyone who does not want to feel pressured to. I don't know when this obsession with getting other people to drink alcohol started as a culture, but it's not a great look. 
That said, many of us do enjoy alcohol–myself included–and get a kick out of the myriad of flavors and combinations available. If you know someone who is itching to get deeper into the world of craft cocktails and mixology, this is the perfect gift list to help you elevate their game.
21st Birthday
When I was finally legal to drink–because I was one of those rule-following weirdos who didn't drink before–my curiosity was insatiable. I tried all kinds of (regrettably bottom shelf) liquors, wines, and beers, exploring the flavors to discover what I liked. (I'm fortunate that I dislike being buzzed so much, which kept my imbibing to a reasonable pace.)
You can give a recently legal young drinker a better introduction to the intoxicating world of booze by gifting them a higher quality bottle or two. I find that higher quality liquor is more flavorful, leading to more savoring and less overall drinking.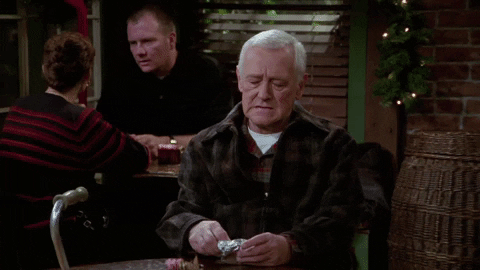 Some suggestions and tasting notes to get the ball rolling:
Laphroaig 10 Year Single Malt Scotch Whisky (peaty, meaty, and spicy)
Woodinville Bourbon Port Cask (berries and chocolate)
Diplomatico Reserva Exclusiva Rum (pies and other baked goods with a cup of coffee)
Campeon Silver Tequila (vanilla, sea salt, and sandalwood)
Roku Japanese Gin (smooth and balanced juniper, cinnamon, and citrus)
Hardy VSOP Cognac (vanilla, mocha, and black pepper)
If they don't have such high quality ingredients at their disposal, a few tools will be their best friend.
Large ice trays. (I mean, for that one 21-year-old in the corner in a real apartment with a full size freezer.) Cools a drink quickly, but melts slowly. Great for a good-but-not-great liquor on the rocks or a nice cocktail. To be extra fancy, grab them a sphere ice mold. I prefer the individual molds for these because they're easier to both fill and get the ice out. 
The large ice tray will pair nicely with a set of four Luigi Bormioli Classico Double Old Fashioned Glasses. These are made with SON.hyx break-resistant glass, which is perfect for a younger person who may still be learning to care for delicate belongings. (Age really isn't a factor here–these are great for people of any age who don't want to be precious with their glassware but still want it to look good.)
A contained bartender kit, like this one from Mixology and Craft, will prepare a student of craft cocktails for the journey. I like how the kit comes with its own circular display–everything is visible and accessible, but also contained. A cocktail recipe book like Mixology for Beginners will complete this gift beautifully.
The Host
Some people are natural born centers of the party. We're delighted to be their friends, but often are left wondering how they do it. Truth is, some days, they may wonder that, too. Gifts for these people will help them fulfill this side of their personality and make their dinner and cocktail parties the stuff of legends (without exhausting them of every resource along the way).
Want to go big? Bar carts come in every design style imaginable, so start with thinking about how your mixologist host has their home decorated. Whether their tastes run minimalist, mid-century, industrial, or traditional, a little search will provide you with a plethora of options. Make sure the wheels actually roll so the mixing can take place anywhere… and then consider wheels that actually lock so the mixing is sure to happen on the cart. 
But you don't need to drop big bucks to be helpful! The Godinger Hammered Bar Set is simple and elegant for mixing everything from martinis to mai tais. Serving trays are a must at parties and Etsy will help you find the best one, whether their taste is farmhouse/industrial chic or more gemstone glam. 
For large parties, cocktails are often prepped in batches. A glass drink dispenser will keep everyone hydrated (or at least with a full glass) with minimal work and no one breathing on the punch bowl. 
But even with a batch cocktail, don't we still want it to look fun? Condiment caddies like this brass bowl trio, or this porcelain set will allow their guests to garnish with ease. Just add a few fun sets of cocktail picks (I'm partial to these because they look like olives) for a complete garnishing kit! 
The Introvert
As an introvert myself, I've found that I am more relaxed in social settings where I have something to do. In a social gathering, the ability to craft individual cocktails and mocktails will help keep your more reserved friend relaxed and focused, even as social chaos swirls around them. (You think I'm exaggerating. I assure you, I'm not.)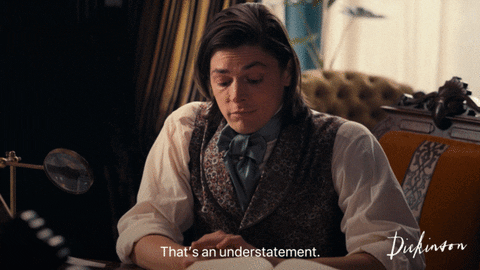 Beyond having something to do, it also can give a more reserved person something to talk about. I loathe small talk–not because it is not "important," so to speak, but because I just don't understand how to do it. But with a shaker in their hand, an introvert is also handed a safe, reliable conversation topic for everyone who comes up to them all night.
A bar roll like the waxed canvas one offered by Barillio, is stocked with shaker, strainer, stirrer, jigger, muddler, bar tongs, and more. Perfect for keeping them on the ready while on the go. I mean, you never know when you'll have a muddling emergency.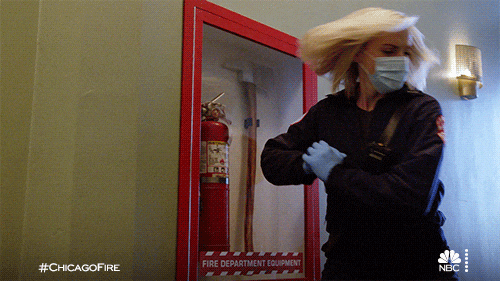 You can also go all in here with a Legacy Hamilton full portable cocktail bar, complete with glassware and room for multiple bottles–it would also serve as a great bar set for a studio apartment. 
Then make sure they have all the resources they need to maximize their cocktail education. The Encyclopedia of Cocktails includes over 1,000 cocktail (and mocktail) recipes along with the history of the art form. 
Look, I'm not suggesting that you manipulate your friend into providing free labor. But by setting them up with a few tools, you may incidentally give them an intro to a new way of functioning in social situations.
The Scientist
Much like baking, cocktail mixing is as much a science as it is an art. For the drinker who loves a good table of elements, lean into the logical and formulaic side of mixology. That can be literal, as in an actual period table of cocktails poster, or more thematic, like the books The Architecture of the Cocktail and Cocktail Codex, which will guide them through cocktail recipes while answering every one of their nerdy "but whys?" I speak from experience.
Perhaps an aroma training kit like this one from Aromaster for whiskey will appeal to them (they also have kits for tequila, sake, beer, wine, and more). Training their nose will allow them to better identify and articulate the intricacies of each beverage–the better to explain it to you, of course. 
If your scientist has decor to display allegiance to their other interests (um, yes), why not mixology? I like these technical drawings of various cocktail glasses, and these recipe illustration sketches with a variety of background colors available.
Another great way to indulge the scientific mind is with an infusion kit. Ethan+Ashe have an infusion bottle with an included filter (like a tea filter) that can hold 950ml–a standard liquor bottle holds 750ml. You can also pick up their premixed infusion blends.
If that feels like a few too many steps (though, if you're gifting to a scientist, I'd say put your concerns aside)… simply snag Aged & Infused's "Full Bar Cart" set with infusion fruits and spices in bottles already to go–just add liquor. 
---
Gifting based on someone's interest is a great place to start. Just don't neglect the second and third tiers of their personality and preferences to help you find the perfect way to say, "I really appreciate you." Let me know how it goes, or if you need any ideas. I'd be happy to help you find the perfect gift for anyone in your life. Cheers!

[This post includes products from… Aged & Infused, Aromaster, Barnes & Noble, Barillio-Barware.com, Bed Bath & Beyond, Bookshop.org, Crate and Barrel, Drizly, Ethan+Ashe, Etsy, Home Depot, Lowes, Mixology and Craft, Neiman Marcus, Overstock.com, Pottery Barn, Wayfair, Williams-Sonoma, Wine.com.]