Photo by softmarmotte on Unsplash
In the Zodiac, the Gemini (born around May 21 – June 20) are the Twins–often representing two sides of the same coin within one person. Multiple, seemingly opposed interests, for example, or different personalities in different situations. They are often highly social and intellectual sharp, with a preference for quick wit and sharp dialogue. They are flirtatious, charming, curious, and inventive.
When buying gifts for a Gemini, look for tools and toys that will play into both sides of their personality. Our list of gift ideas for Aspiring Mixologists has great examples for people who want to deep dive and learn more about creating craft cocktails–some of these would be perfect for a curious and socially oriented Twin.
Extrovert/Introvert
Ahhh, the Ambivert–that is, that mythical midpoint in the extrovert/introvert binary. These individuals need both time with people and time alone to recharge. They're the life of the party one night and off the grid for several days after. They are annoyingly human… and a very good example of the both/and territory where Gemini thrive.
Buying gifts that speak to this facet of a Gemini's life means looking for activities that involve being around people while also participating as an individual or in a small group of close friends. Think trivia night at the local pub. As a straight up, hard-core, dedicated introvert myself, the thought of attending a trivia night makes my skin crawl and my eyes well up–somewhere between horror and panic. But for someone who enjoys certain social situations, your Gemini friend is far more likely to enjoy being treated to a meal and a few drinks (and the chance to show off their random knowledge). Some similar activities include concert, stand-up comedy, or improv tickets. Each of these have a lot of activity and people energy without requiring huge amounts of participation from individuals.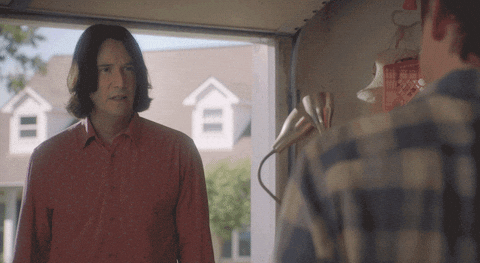 For something more lowkey, you could invite them into your home and have an old school dinner party. Give your friend group an excuse to bust out the fancy duds. Make everything yourself à la Julia Child, order dinner in (and transfer it to real serving plates for extra points), or host a potluck–just don't expect the birthday Gemini to bring anything! Other activities on the introverted side of ambivert include dinner out with a small group of friends or even a cooking class!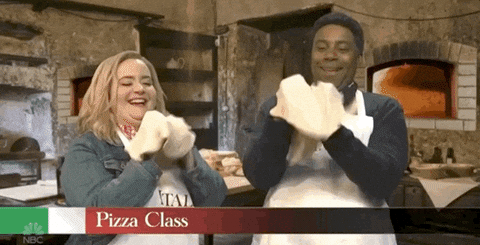 Finally, look into guided tours in your area–historic walking tours, botanical gardens, bird watching–events that are done in groups but can be enjoyed without raucous participation. With events like this, make sure your Gemini is actually interested in the focus of the tour. Sounds like an obvious thing to say, but sometimes… 
Reader/Talker
Some people like to gather knowledge and chew on it mentally, perhaps occasionally writing about it in a journal, blog, or letter. Others like to talk without reading… much of anything. The Twin is most likely to have the balance on this subject down. But how do you provide the opportunity to read and talk–to learn and to teach? Well you could join (or start) a book club with them. Your gift to them might be buying the books for them or taking on the responsibility of hosting the club–or even, depending on your temperament–going with them in the first place. Some book clubs are still happening virtually, so there are a lot of low impact ways to participate in this lightly social, lightly stimulating activity.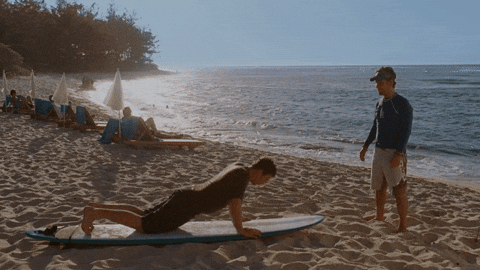 Is there a community college or learning annex near you? Take a look at their upcoming classes. Maybe your Gemini would enjoy a class on, oh, British Romantic Literature, or Comparative Religion. Something that they've been personally interested in for a while but never had a chance to formally study is perfect. 
If they really have a lot to say–and especially if you think others could benefit from their expertise–lean into the talking side of the balance and pick up a set of podcasting equipment (or, you know, a piece of podcasting equipment, assuming you haven't just won the lottery). Once they have the hardware, free software like Audacity and Anchor will help them produce and distribute their thoughts with ease. 
Serious/Playful
Gemini are intellectuals, but that doesn't mean they lack a sense of humor. In fact, they're known for their sharp wit and great timing. Finding entertaining material that is neither dry nor dim can be a daunting task, and of course everyone has their own personal tastes to be considered. But here is a list to get your creative juices flowing.
The Good Place: This four season sitcom transcends the genre by offering poignant and laugh out loud reflections on thousands of years of philosophical thought. This brain child of Mike Schur has brains and heart and will be the launching point of many conversations.
Veep: For high wit and high cynicism about American politics (if they're really looking to spend more time thinking about such things), look no further than the Julia Louis-Dreyfus vehicle (which I mean as a compliment to both Louis-Dreyfus and vehicles) Veep, about a career politician who starts the series stuffed into the back office role of Vice President. 
David Sedaris: The famous satirist has many books to choose from with keen (and caustic) observations about the nature of humanity, relationships, and being alive.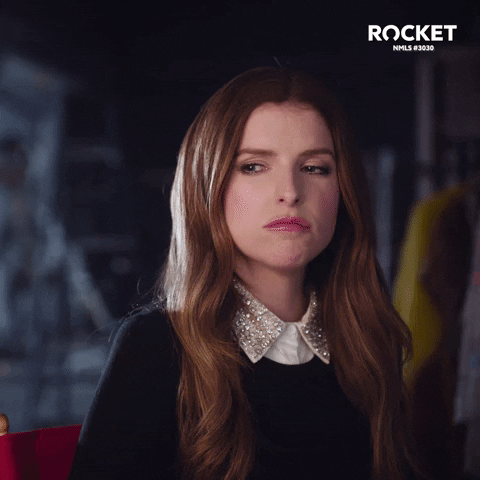 Anne Lamott: A talented novelist, Anne Lamott also writes insightful nonfiction about the intersection of life and faith–especially in the hard parts–while keeping you smiling and nodding along. 
Museum Tours: While museums typically fall on the serious side of the serious/playful continuum, there are great museums around the country that will delight as well as enlighten. Seattle's Museum of Pop Culture, for example, covers the history of music, film, and even gaming. Bicycle Heaven, in Pittsburgh, is the largest museum of bicycles in the world.
Indoor/Outdoor
Some people are dedicated couch potatoes while others spend every weekend hiking mountains and camping in National forests. For those living in the inbetween, well, they may be Geminis.
"Glamping" gets a bad rap, but put it aside for a moment and appreciate the tools for living closer to nature without throwing out our backs on a tree root. Start with a lightweight air mattress. Wouldn't you sleep better with an inch or two between your spine and the ground? Yeah, me too. Or snag them a whole foot of space with a camping cot.
I'm a big fan of fire pits, as I've lived most of my life in areas where outdoor time is limited to about 3 months out of the year. The idea of making a patio or camping trip more comfortable into the fall and spring is always a winner for me. The Trailblazer collapsible fire pit is perfect for your Gemini to take on their adventures without giving up the basic comforts of home. (In addition to the warmth and low smoke features, the Trailblazer also has a grilling rack for succulent chicken or zucchini.)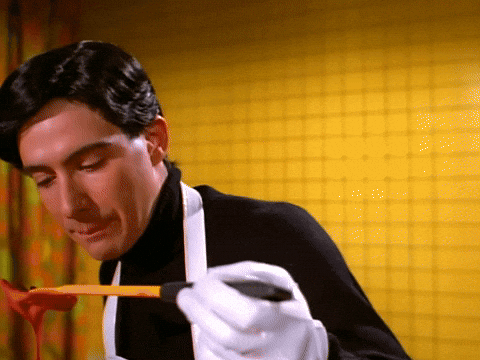 If the farthest afield your Twin goes is the backyard, portability may not be your highest priority. In that case, opt for a more stationary iron fire pit, or even volunteer to help them build one with bricks or concrete pavers.
Patios are great spaces to enjoy that indoor/outdoor life, as any realtor will tell you. If your Gemini has even a small outdoor space, help them make the most of it. Fire pits aren't allowed in a lot of apartment or condo living situations, but a small table and chairs set won't go amiss.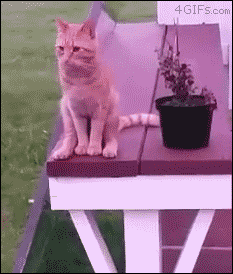 If they have a bit more space, maybe help them establish a shade garden under a tree or an arbor. Order a few plants online, or make a day of it by hitting up your local nurseries first. 
Do your Gemini friends and family a favor by not putting them in a box and expecting them to shut out half of their personality. In fact, we all might learn a bit about ourselves by buying a gift for a Gemini that honors both sides of their personality.
---
[This post includes products from… Anchor, Audacity, Best Buy, Bicycle Heaven, Bookshop.org, Etsy, Eventbrite, Groupon, Home Depot, Meetup, Museum of Pop Culture, Nature Hills, Open Table, REI,  SeatGeek, Smithsonian, Ticketmaster, Wayfair.]