Photo by Chad Madden on Unsplash
Memorial Day in the United States often has its meaning lost in the shuffle. If you're not in the military or have a military family, you may not have spent much time considering its cultural purpose besides a long weekend and chance to break out the grill for the summer.
Which is great! I love a good grill day.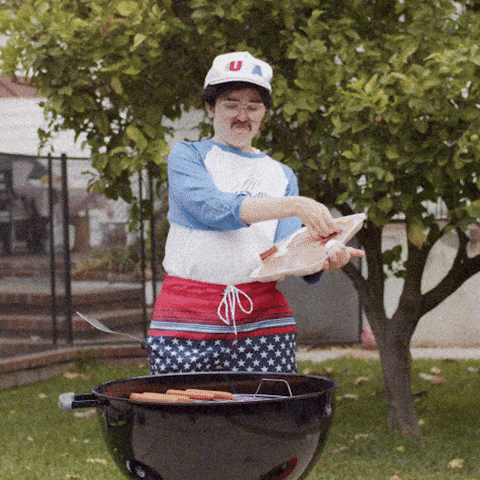 But what Memorial Day is, well, memorializing, are those who gave their lives in service to our country. (Often confused with Veterans Day, which honors all Vets, including those who did not die.) Being connected and aware of things bigger than us can increase our connection to our country, our community, and improve our overall life satisfaction.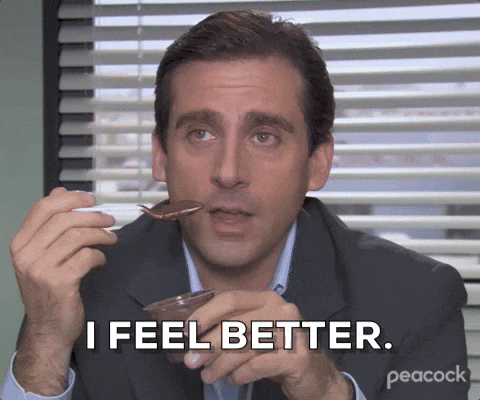 So this Memorial Day, consider a few ways you can celebrate and have fun with your family and friends while still honoring its intended purpose.
Honoring Vets Who Died
Let's start with the point of the day: a day of remembrance for US troops who died serving their country. One of the precursors to our modern Memorial Day was organized by recently emancipated Black Americans. "On May 1, 1865, more than 1,000 people recently freed from enslavement, accompanied by regiments of the U.S. Colored Troops (including the Massachusetts 54th Infantry) and a handful of white Charlestonians, gathered in the camp to consecrate a new, proper burial site for the Union dead." –History.com
But Memorial Day is not just an ancient ritual, honoring those from long ago. Since 9/11, over 7,000 US troops have died in our conflicts in Iraq, Afghanistan, and the surrounding conflict regions. 
If you have a military base near you, the likelihood of you living close by to a unit or a family who lost a loved one in the service goes up significantly. Memorial Day weekend may be a time to reach out and support them. 
What might that look like?
Donating to The Memorial Day Foundation
The Memorial Day Foundation is dedicated to never forgetting those Americans who died serving their country in defense of freedom and liberty and their families who loved them and whom they loved.
Donating to ​​The Children of Fallen Soldiers Relief Fund
​​The Children of Fallen Soldiers Relief Fund was founded in October 2003 to help support surviving U.S. Military children who have lost a parent in the Afghanistan or Iraq wars by providing them with College Grants.
Donating to Gold Star Wives of America, Inc.
Gold Star Wives of America, Inc. exists to preserve and enhance benefits to surviving United States Military spouses and children; to help our members and their children face the future with courage and determination; and to honor the memory of our military spouses who made the ultimate sacrifice.
Helping Vets Who Lived
We don't need to be stingy with our donations. Taking care of our retired vets is not just appropriate on Veterans Day.
Our support system for vets transitioning back into civilian life is abysmal. There are many ways you can help build a community network of support to help service members from falling through the cracks.
Volunteering through your local Veterans Affairs (VA)
There are many ways to volunteer with the VA. One program, The Compassionate Contact Corps, is a virtual social prescription program where trained volunteers are matched with Veterans that are experiencing loneliness or are socially isolated. The volunteer typically calls the Veteran weekly for 15—60 minutes to provide socialization and companionship via phone or video calls. It can be easy to forget that Veterans themselves often lost people they cared about while serving. It's nowhere near the only reason to support them, but it's a big one. 
Donate to Justice for Vets
Justice For Vets is dedicated to transforming the way the justice system identifies, assesses and treats our veterans, leading the national effort to put a veterans treatment court in reach of every veteran in need. They are committed to ensuring that no veteran is left behind by providing training and technical assistance to help communities bring together local, state, and federal resources to directly serve veterans involved in the justice system due to mental health disorders, trauma, and substance use.
Donating or volunteering with your local homeless shelter or "soup kitchen"
"The U.S. Department of Housing and Urban Development (HUD) estimates that 40,056 veterans are homeless on any given night. Over the course of a year, approximately twice that many experience homelessness. Only 7% of the general population can claim veteran status, but nearly 13% of the homeless adult population are veterans." –The National Coalition of Homeless Veterans
Helping the Community
Another way to think about honoring veterans who gave their lives is by supporting the communities that make up the country they gave their lives for.
You could stay in the military "family" by donating or volunteering with an organization like Civil Air Patrol, a civilian auxiliary of the Air Force with both an adult ("senior member") and youth ("cadet") division. This is a great opportunity for parents and teenagers to participate in something together. CAP handles 90 percent of inland search and rescue missions in the continental US, with approximately 55 lives saved per year. Members are generally the first on the scene transmitting satellite digital images of the damage within seconds around the world and providing disaster relief and emergency services following natural and manmade disasters, including such phenomena as 9/11, Hurricane Katrina, Texas and Oklahoma wildfires, tornadoes in the south and central U.S., and North Dakota flash flooding, as well as humanitarian missions along the U.S. and Mexican border.
Your local parks are always looking for volunteers to keep them clean of debris and invasive species. Check with your local or state park department for opportunities. If you have more money than time, you could also ask if there's any equipment their parks are missing or that could use a refresh–you never know what's needed until you ask!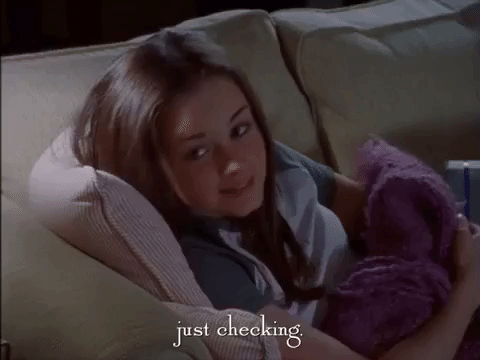 Another place that likely needs volunteers in your community is your local Boys and Girls Club. You don't need to have special skills to be a supportive presence for the youth in your community. 
As with any gift, remember that it's not about you. Ask around your community to see what's needed at the moment. You may just have the resources or skills to make a profound difference. It just requires showing up.
Celebrating Community
Okay, look, I know, you're probably going to be hosting or joining a cookout of some kind on Memorial Day. I know I sure will. And time with friends and loved ones is great! There's no shame in that.
But let's make sure that wherever you show up that day, you're taking care of the people who are making it happen. Now, I assume your friends are hosting of their own free will, so you'd be right in arguing that you have no obligation to show up with a gift. But you also can choose to be grateful and generous and not a social leech. If money's tight, offer to help set up or clean up. If you're flush, bring an actual gift.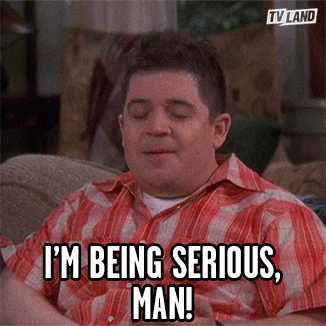 …Like bringing something to throw on the grill. Now obviously, this won't apply to every host. I know plenty of (usually well off) people who would be horrified if a guest brought hamburger or steaks or eggplants or whatever. So check first. But meat is expensive, and if that's primarily what's being grilled, a quick phone call earlier in the week to ask if you can bring the hot dogs won't go amiss. Just make sure to show up early enough for it to matter.
Non-alcoholic beverages can be a rarity at some of these events. Everyone remembers the beer, but who thinks of the iced tea? Depending on the group you're hanging out with, you might get sodas, lemonade, or non-alcoholic beer. But even those of us who drink can appreciate the ability to switch to something fun that will still let us drive home safely.
A gift for the host/ess might feel a little old fashioned to you, but remember the last time you had a large group over–it requires a massive amount of time and usually money, too, and then you're left with the clean up! Say thank you with a small treat they can enjoy later, that will bring back (hopefully delightful) memories of the holiday you spent together.
Gusto Spice sells on Etsy and offers a sampler set of their "Barbecue Rubs of the States." The set includes flavors from Lexington, NC, Memphis, TN, East Texas, Kansas City, MO, and Santa Maria, CA. And grill enthusiasts will be delighted with the variety they can enjoy all summer long. 
The North Bee Shop makes wax scented sachets with pressed flowers that can be used to brighten the smell and the visual of any space. Let them freshen up their space after it's been shared with five (or 30) sweaty strangers carrying plates of smoked meat.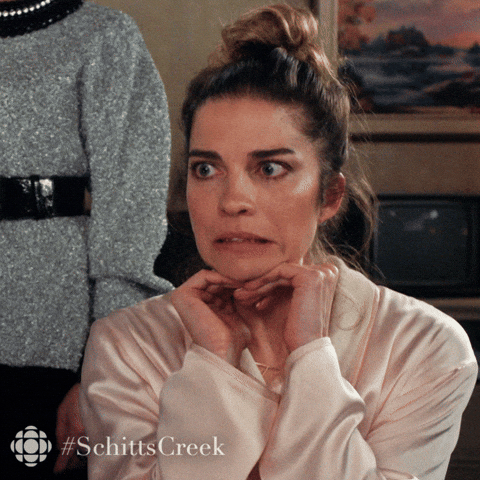 And after all that work for others, surely your friend or fam deserve a moment for themselves. Encourage their indulgence with a gift of this glorious tower of artisan caramels from the genius collaboration between Food52 and Le Bon Garcon. 
Don't let another Memorial Day pass without attention. Take a moment (or take out your wallet) and appreciate everyone who has sacrificed so you can enjoy that deelicious burger. Don't forget the bacon jam.
---