I like to start building these monthly birthday blogs reflecting on what's unique about that month. There are a lot of unique things in June to celebrate–there are days dedicated to celebrating cheese, pudding, eclairs, chocolate ice cream, fresh veggies and eat your veggies, Loving v. Virginia, meteors, fathers, Juneteenth, and many, many weddings.
It's also, of course, Pride Month, and the beginning of Summer/Summer Solstice.
That is, in a word, much.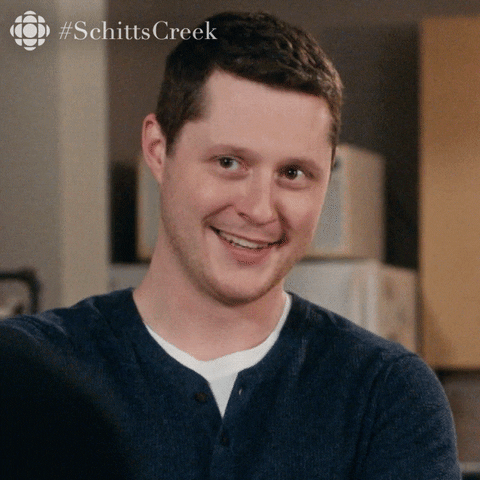 And to top all that off, someone you love is celebrating their birthday, and you wanna make it special–kudos to you! Birthdays are awesome! And even if you happen to love someone who doesn't like their birthday, there's usually a way to celebrate them that doesn't need to highlight the fact that they're getting older. 
A few practical considerations:
The birthstones for June are pearl, alexandrite, and moonstone.
The flowers are roses and honeysuckle.
Remember that just because someone has been assigned a gemstone due to their birth month is no indication they will like it, so make sure you're using your knowledge of their personal taste before making a jewelry purchase. And, as always, if you're dating and not proposing–avoid the ring box.
Food Enthusiast
With the start of summer, June is the perfect month to break out the grill (if it didn't happen for Memorial Day), and start living that best summer life.
If you're shopping for a lover of all things grilled, well, this was the month for them to be born, for sure. Let's start with the basics: do they have a grill? It doesn't need to be massive, or fancy. I love my Weber Master-Touch Charcoal Grill, and use it all year round. But when I started grilling, I didn't have the money or space for a whole grill, so I relied on the table top grill, Weber's Smokey Joe. It's highly affordable, easy to cart to the park, and has plenty of space to cook burgers or salmon for up to four people. 
Clearly, I like my charcoal. Like many things in this world, I can be a bit of a snob about it, actually. But there is an undeniable convenience to the gas grill, and let me never disparage someone simply because they like something to take a few less steps. Gas grills are obviously more expensive, but if you can swing it, I'd still stay with my friend Weber, and pick up either the Spirit, or (for fancy things like side burners), the Genesis. (Check out the cool upgrades your friend or partner can get with Weber Crafted!)
…I swear I don't have some kind of endorsement deal with Weber. (At the time of this writing, at least. Weber, call me!)
For those June foodies with their grill taken care of, there's a long list of delightful upgrades to support them dining well all summer (and year) long.
A good cut of meat starts with (well, a healthy animal, but after that) a good marinade.
Actually, the marinade is like the seventh thing on the list. But it's an important one. Bring a little Italian flare to their grill days with this Sicilian inspired grill prep marinade tray. Then snag some Giusti Balsamic Vinegar to help them craft the most luscious marinade ever. 
(If shopping for a vegan or vegetarian, opt for a set like this veggie tray with raft skewers, which is perfect for keeping every piece of asparagus evenly roasting without losing any to the flames.)
Outdoor Enthusiast
Before giving a hearty assent to this category, consider if you know your June… (oh dear… Junebug? No, no, no. June.. iper? Hmm, we'll have to come back to that one.) Consider if your friend or colleague who was born in the month of June perhaps only likes a particular side of the outdoors.
I love going on walks, but hiking for a whole day with a pack on my back makes me feel old. Similarly, my brother is always down for a day hike, but has to really psych himself up to add a camping element. Others enjoyment of the outdoors might be limited to a day at the park or the beach. Start with the outer limits of their enthusiasm and work your way back.
For those on the more limited side of enthusiasm, start with something practical: a good "camping" chair. There are truly so many–so many!–options to choose from, but I love this gorgeous specimen from REI. It looks sturdy and more supportive than your average camping chair, it has an attached tray for your snacks, a cooler for your drinks (!), and it comes in a plethora of delightful colors! Magnificent. 
Hanging at the beach (or the pool) more their style? I am a big believer in the value of a good towel. At home, I go for Brooklinen's gorgeously plush bath sheets–they're so big, it's so good. For gifting to take to the beach, it'd be hard to beat Serena & Lily's Mallorca Beach Towel. I love the "Botanical" dark green, but grab the color that would suit them best. They'll be the comfiest sunbathers on the sand.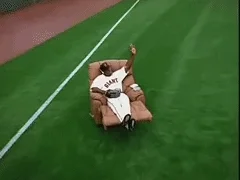 For the more adventurous, there's a lot of technical gear that might tip into too personal. Like a chef's knife, a lot of hiking and camping equipment is personal and needs to be picked out by the individual for proper style and fit. If you can, take them with you to a sports shop like REI and let them pick out their own gift (it's a touch more personal than a gift card, though you can certainly do that, too). If not, there are a few items they'll still appreciate.
If they drink coffee and like to car camp, you can't go wrong with GSI Outdoors Glacier Vacuum Java Press–a strong, insulated beast of a French press that will keep their coffee warm even in the freezing cold. An Aeropress will provide high quality espresso-style coffee even for backpackers (it's super lightweight!), as long as they're willing to baby it a little in the morning. Perfect for the coffee snobs among us. (Yes, I own an Aeropress.)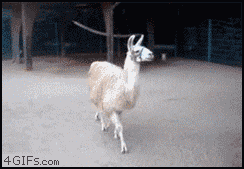 For those who like to venture way, way out, snag a rugged Garmin GPS, like this one, with navigation sensors to receive geolocation information from satellites. It's a great way to help them find their way home no matter how turned around they find themselves.
Travel Enthusiast
I know I can't be the only one itching to get out and travel again! Summer is the biggest travel season of the year for many reasons, including school schedules, holiday weekends, and beautiful weather. A well chosen birthday gift in June has the potential to be enjoyed on every trip, all summer long.
A brand new overnight bag will be perfect for those getaway weekends when the weather's just too nice to stay home. As a gift for a sophisticate, take a look at this beauty from Coach, or MISMO's luxurious Leather-Trimmed Canvas Weekend Bag. (Or, hey, go all in with this gorgeous offering from Berluti.) For the more rugged individual, head over to Filson for their small rugged twill duffle bag.
Not everyone uses packing cubes (some of us are mavericks who prefer to root blindly around our bags until we feel something familiar), but everyone should own travel shoe bags if they don't already. Heaven forbid they return home and find more of their adventure at the petting zoo than pictures have made its way back with them.
Yeah, we're all used to tucking our toiletries in tired quart-size plastic bags, but maybe it's time for an upgrade. The Clarity Jetset Case by Truffle is TSA approved and will look as elegant while going through screening as it will on your bathroom counter at your hotel. Fair warning, while I've had no problem using this myself in the US, the Heathrow Airport security did not accept it. I've taken to tucking an extra quart bag in my toiletry kit–juuusst in case. 
It's easy to get dehydrated while you're traveling. Gift your friend a pack of NUUN's Sport Hydration Tablets. Developed by athletes, they help replenish electrolytes. They're easy to pack and can be dropped in a glass of water whether your friend is on a train, plane, or in a coffee shop in Rome waiting for their tour guide, Lorenzo.
Art(s) Enthusiast
"The arts" is a broad category. The way it gets treated is kinda like lumping the sciences together and assuming that since you have an interest in marine biology, you are equally into brain surgery.
I'm a theater nerd, for example, but have zero skill with a paintbrush, and find the atmosphere at most concerts overwhelming. Still, my appreciation for the arts is vast so we will speak to gifts for the art lover of every stripe.
It is almost Shakespeare in the Park season, and theater companies all over the US–and, indeed, the world–will be performing the Bard's most (and least) beloved plays in the open air. (Thank you, Joseph Papp!) Just do a quick search for "Shakespeare in the Park near me" or look up with your local parks department. 
These performances are usually free, so to make this event a gift, you might pair it with a nice dinner, some theater company merch (a gift to the company, as well), or a donation to the theater company in your friend's name.
If you live in an urban enough area to have cultural institutions like theaters, museums, and symphonies, a season ticket might be a dream come true for your June artist.
(Psst! Depending on your relationship and the institution's rules, you might be able to pay just a little extra and join them with a shared membership.)
Finally, buy something for them from another artist! (If you buy something from the birthday baby themself, that's great, but it's not a gift, it's a purchase.) You can find artists and artisans on Etsy, Saatchi Art, 54Kibo, Artfinder, Tappan Collective, and many more–not to mention your own community! 
And hey! If all else fails, you can always fall back on the birthstones and flowers. Tiffany makes a stunning pearl necklace. 
---
[This post includes products from… 54Kibo, Artfinder, Away, Bed Bath & Beyond, Coach Outlet, Dick's Sporting Goods, Etsy, Filson, Food52, Home Depot, Mr. Porter, REI, Saatchi Art, Serena & Lily, Tappan Collective, Tiffany & Co., Truffle, Williams-Sonoma.]