Photo by Dragos Blaga on Unsplash
It's graduation season! (And wedding season! And Pride season! And…)
To all those graduating this year (from high school and college and grad school and certification programs and–), congratulations. Sincerely. I'm delighted for you.
And for all those who are looking for the perfect gift for those who have graduation. I know. It's hard. I'm here for you.
Gifts given at inflection points in our lives will carry emotional weight for years, so take some extra time reflecting on these gifts. They don't need to be expensive, but they should be thoughtful.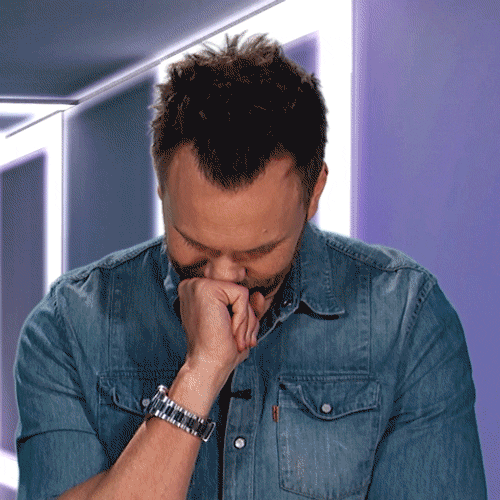 On a personal note: don't neglect people who choose not to participate in formal graduation activities. I skipped walking at my college graduation, and because of that my graduation was ignored by people I thought would be excited about it. I was not distressed by this, but others may be. Graduation is a big moment, regardless of how people choose to celebrate it.
Because of where graduation fits into our lives, it's likely that whoever you're gifting to is on the cusp of a big change. Finding out what they're doing next will give you the info you need to make a thoughtful, celebratory gesture.
Living Independently
Even if your graduate has been living "independently," it's not uncommon for graduation to correspond with a decrease in financial support from parents and guardians. You have more time on your hands? Good. Go get that money.
But the transition can be jarring, and there are a thousand little things required to set up a home. To honor this new phase, pick up an item or two that you might find on a wedding registry (but seriously, why do we wait until people are married to give them nice things?), that will help them feel confident and comfortable in their new digs.
Like good sheets. I mean, if you can afford it, get them a good mattress. But I get it, I can barely afford buying myself a mattress. Good sheets (and maybe a mattress topper?) are a cost efficient way to step up someone's night sleep. (And/or day sleep–we're not judging!)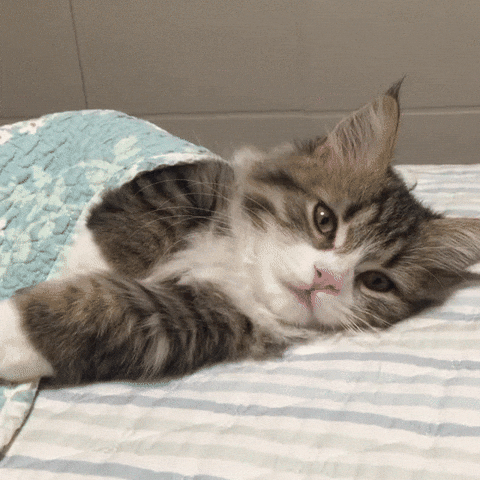 Another step up on a daily basis? Quality bath towels. I've been using my Brooklinen bath sheets for years and still love 'em. "Super plush" is 100% correct. Get your grad a couple of them because you know they haven't got their laundry schedule figured out yet. 
It takes us a while as adults to step into "real" things. Like real cookware. Are they still using their hand-me-down childhood dishes and nonstick pans bought on sale at Walmart? Might be time for an upgrade. There are a lot of great pans out there, but remember that this is a big occasion. If you've got the bucks, All–Clad makes sets of pots and pans that chefs swear by. If your budget is a little tighter (or your grad is a little rough around the edges), go for a Lodge cast iron set. I use mine almost every day. (Why yes, I am a bit rough around the edges. Thank you for noticing.) If the nonstick quality of cast iron is not enough to keep their veggies moving around the pan, I'd opt for Green Pan nonstick pans. They're lightweight, great for fiddly food like eggs, and won't poison your grad while they're cooking. Wins all around!
Traveling
Isn't a nice long trip after a graduation a kind of rite of passage? When someone has the opportunity to take advantage of a life-altering experience like that, we should be all in supporting them–even if (as was certainly the case for me) we did not get that experience ourselves.
What someone will need as a gift will vary dramatically depending on their financial situation, their previous experience traveling, and what kind of trip they're taking, but there will always be something of value you can add.
Have you been where they're going? Where would you recommend they eat, stay, visit, stay away from? If you're a crafter, you can even put together a little booklet for them with pictures from your time and a crisp $$$ to get them started.
I moved in and out of my college dorm room with trash bags, but when it comes time to travel, a real suitcase is actually required. Even if they are of the "travel light" contingent (I personally can't remember the last time I checked a bag), the carry-on spinner suitcase is a game changer when navigating the airport. Alternatively, a good backpack will be balanced enough on their back to not aggravate their old book–er, I mean sports–injury.
First "Real" Job
What was your first real job? I was promoted to a manager at a business I had been working at for a few years. It didn't pay much, but I still felt like I'd won the lottery.
It doesn't happen for everyone (far from it!), but when someone walks out with a degree and into a job that pays well and is meaningful to them, it's cause for celebration!
More and more jobs these days allow for informal attire. If your grad has happened to land at one of the few institutions that require a suit, they may appreciate your help in getting one.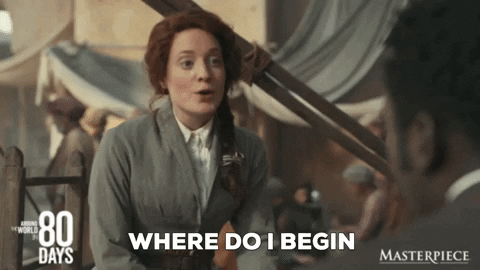 Take them on a shopping day to places like J.Crew, Bonobos, Indochino, and Nordstrom (depending on their gender and their style preference). 
If money is tight, even Target has a pretty good men's suit for the money. Pick up a suit jacket and pants for less than $130 and then drop a few extra bucks at the tailor for extremely high cost to performance ROI. 
What bag we show up to work with sends more signals than some people realize. Even if they're biking to work, there are some sleek and stylish backpacks that will keep them from looking like Michael Scott trying to go green.
For those driving to work, a more old school briefcase might be appropriate (especially to go with that suit).
I own several bags by Saddleback Leather, but my favorite is the Flight Bag in chestnut. It carries everything I need and nothing I don't. (It perches great on my Samsonite carry-on spinner, too!) 
Saddleback's bags skew a bit on the rugged side of the rugged-refined spectrum. If you're looking for something similar but with a bit more polish, Satchel & Page is where it's at. Whether you opt for the slim Attaché case or the more robust Executive briefcase, your grad's papers (let's be real: laptop and tablet and phone and 'nother phone) will be living the high life.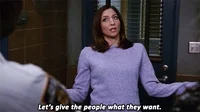 I know giving money is often seen as cheating your way out of a gift, but there is a reality that you may not know what is going to make your grad feel confident on their first day. Maybe it's a haircut and some teeth whitening strips; maybe it's a two day certification course on… whatever is making them nervous. Maybe it's a dinner out with their friends and/or a bottle of something special to celebrate making it through orientation. You won't know what it is unless you ask. If asking doesn't feel like a possibility, write the check and tell them to celebrate their wins–both small and large–however brings them joy. 
More School
Oof. Nothing quite like wrapping one degree and setting right into another. Whether they're headed for college, grad school, med school, or another certification, make sure you know how excited you are for them.
If they have time to take a break, however brief, between sessions, focus your gifting towards that. Breaks are necessary and (while often talked about) overlooked parts of learning well. So donate miles or points to their summer travel fund, get them gift cards to Delta or Hilton or Airbnb. Buy them beautiful versions of their favorite novels from childhood–encouraging reading that is not academic, but simply joyful–or complete sets of their beloved sitcom.
If they do not get a break–if your grad is moving directly into summer programs or courses (from boot camp to skills training)–then help 'em out on their way. You might pay for them to have a cleaning service come in once a month (or week, depending on their basic hygiene needs). You could buy them a subscription to a meal plan service like HelloFresh or Blue Apron to encourage them to eat well even when there's no time to get to the store.
Of course, you can also elevate their academic experience with a leather three ring binder or notepad holder if they're a paper kind of person (like me), or a laptop sleeve and stand if they skew towards the tech. 
The gifts I have given during big moments–21st Birthdays, show openings, weddings, and yes, graduations, have seemed to carry greater weight not only for the recipients, but also with me. Taking time with these gifts is a chance to remember where you were, who you were, and who you were in the process of becoming… for both you and your grad. Congratulations.
---
[This post includes products from… Airbnb, All-Clad, Bellroy, Best Buy, Blue Apron, Bonobos, Brooklinen, Coach Outlet, Delta, The Folio Society, Green Pan, Hellofresh, Hilton, Indochino, J. Crew, Linenshed, L.L. Bean, Lodge, Nordstrom, Penguin Random House, REI, Saddleback Leather, Samsonite, Satchel & Page, Sleep Number, Target, Tuft and Needle.]