Photo by Mariah Hewines on Unsplash
"We hold these truths to be self-evident, that all men are created equal, that they are endowed by their Creator with certain unalienable Rights, that among these are Life, Liberty and the pursuit of Happiness."
The founding of the United States of America and its corresponding documents remain, hundreds of years later, matters that should elicit astonishment. The creation and implementation of a new and unique system of government is an impressive feat.
Despite its many imperfections, that it continued to share with other governing systems of the day, there is much to be celebrated about the founding of the USA. It was not an end of growth, but the beginning, and we are continuing–and need to continue–that growth still today.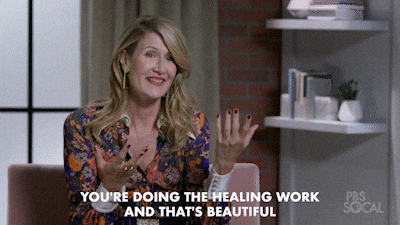 If you are among the majority of Americans who have Independence Day off of work, and are gathering with family and friends for food and fireworks, here are some ideas for thoughtful and joyful participation with this holiday.
You're the Host
Right off the bat, let me say: I see you. Hosting a holiday get together is a lot of work, and yours is much appreciated whether people are acknowledging it or not.
When it comes to gifts, you're giving a whole bunch: lots and lots of time, effort, and money–let's be real, these events can take a toll on our wallets. Between the planning, the prepping, and the day of requirements, you've already given a lot. So these ideas are not designed to guilt or pressure you. As always, use what's helpful and leave the rest.
When planning food, remember the increasing number of alternative diets and food sensitivities. Grilling vegetables like corn, zucchini, and asparagus along with the traditional burgers and hot dogs can provide tasty refuge for many folks–whether their diet is voluntary or not. As an added bonus, vegetables tend to be cheaper than meat. Grill the veggies first (or snag a second inexpensive little grill like Weber's Smokey Joe) to avoid picking up meat juices and making them non-vegetarian by accident.
For something special for folks to take home and remember your shindig, opt for something small, edible (but not chocolate–you don't want your gift to melt on the way home!), and made in the USA. I recommend these organic gummy candies made in NYC. Quality ingredients in delightful shapes. What's not to love?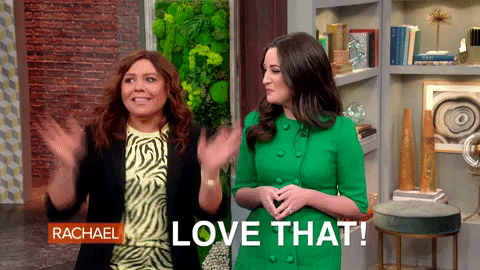 Let me also encourage you to think seriously about whether to include traditional fireworks in your celebration–beyond dangers to body and property and distress to animals, 4th of July fireworks displays are dreaded by many service members living with PTSD and their families. Others who may have similar PTSD responses include those who were present at school shootings. 
I know that's tough stuff, which is why it's important to talk about.
Instead of adding to the painful stressors that night (as well as the cost and often dubious legality of home fireworks), if you want the sparkle and fun, attend a show that's already happening in the local park. This can be a fun outing at the end of a long day of picnicking.
Make sure to pack cozy-but-also-waterproof blankets that won't get soaked by dew or spilled drinks and enough warm (hooded) sweatshirts for everyone! If people have been drinking alcohol during the day, make sure there are plenty of hydrating beverages like Bubly's Cherry Sparkling Water.
Someone Else is Hosting

As highlighted (belabored) above, hosting a barbecue on a big cultural holiday like Independence Day is a lot of work. Maybe not Thanksgiving level work–okay, definitely not–but it's still a lot. So take a little extra care with gifts for your host or hostess. Bring them something special, like you might to a housewarming. 
A leather document holder, like this one from Saddleback Leather, is perfect for all those important documents. (I mean, maybe not Declaration of Independence level important, but still.) They are also perfectly sized elegant covers for small laptops or large tablets.
This herb and oil gift box from Greece is the perfect gift for a bread making foodie. A piece of decoration like this lavender wreath is refined and fragrant, perfect summertime. 
A beautiful note card set is the perfect gift for the perfect hostess–especially one known for her thank you notes. 
For many of us, books are always the right gift. If you know of a particular interest, whether that's cooking, interior design, or travel, there is a gorgeous book out there just for them.
For some light hearted fun for all ages, this beechwood boules set is perfect for a little game before supper. You can even claim you brought it "for the children."
You're Going Out

It's a holiday, you don't want to cook or clean or worry about logistics, so you book a table at your favorite restaurant or brew pub and invite your friends. Easy breezy.
Congratulations on finding the stress loophole of the holidays. Now, please please take care of the people who got stuck holding the short end of that stick: your servers and cook staff at whatever restaurant is open that day. 
I recommend tucking larger cash bills than you would usually tip with into thank you cards. Depending on where you're going, that might be 5, 10, 20, or even 100 dollar bills. Is that expensive?

Yes. Next question.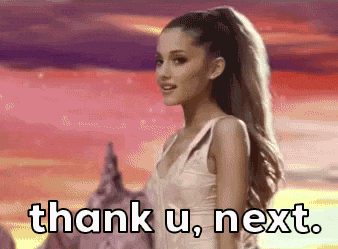 But seriously, the service industry becomes somehow a worse place to work on a lot of holidays with customers' attitudes getting more entitled, more people drinking too much, and all of that is on top of missing the day with your own family. 
Be appreciative. Say thank you. Exercise grace and patience. And tip really well.
Donate or Volunteer
July 4th is a holiday to celebrate what freedom can look like–and an opportunity to throw our time and money towards ensuring all can enjoy that freedom.
You can donate to an organization like The DAV Homeless Veterans Initiative or The National Coalition for Homeless Veterans which both work tirelessly to support veterans after their discharge from the service. Stats on homeless vets continue to be disheartening, but we can all chip in and help.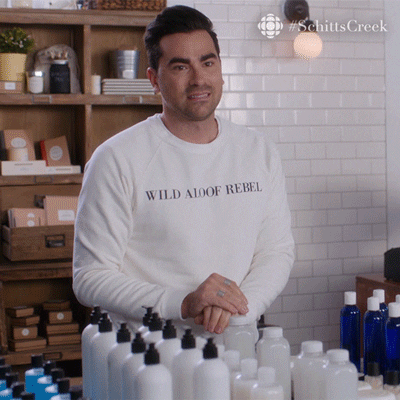 There are many organizations across the USA that focus their efforts on those furthest from the promise of "freedom" in America.
Mujeres Latinas en Acción provides counseling, court advocacy, and leadership training to immigrant and Latina women who have experienced domestic or gender-based violence. 
The African American Leadership Forum centers the experience, wisdom, and leadership of Black Americans to convert ideas into actions. 
The Sisters of Charity Foundation of South Carolina is working to reduce poverty in South Carolina. 
Alex's Lemonade Stand Foundation raises money to fight childhood cancer and support families as they go through one of the darkest seasons of their life.
There are many similar organizations all over the country, including some in your own town. Look for one helping out struggling folks in your community and commemorate this day of freedom by helping another family find some of their own.
Joy and connection can be found in all kinds of places even in challenging times. I encourage you to reach out to someone this 4th of July through a thoughtful gift or offering of time or money. It will change your perspective and appreciation for the day and can change someone else's day, year, or even life for the better.
---
[This post includes products from… Food52, Garrett Wade, Harry and David, Home Depot, Huckberry, L.L.Bean, Mouth, Mr. Porter, Saddleback Leather, Target.]