Photo by Jez Timms on Unsplash
Gin is an herbaceous punch in the face with qualities that make it a winner in either summer or winter. Beloved in the refreshing gin and tonic, the elegant martini, and the robust negroni, gin has something for everyone–if they just know where to start. 
If you're shopping for a gin lover, take a few moments to start by familiarizing yourself with the varieties of gin. Don't worry, there's nothing nearly as complicated as the many and layered categories of whisk(e)y or rum. Still, it's good to know the lingo before you start going shopping. 
For general info purposes, note that the primary flavor note for gin is usually juniper berries (or perhaps I should say traditionally). That would be that flavor of chewing on a Christmas tree, which is part of what gives this otherwise light and bright spirit a place of honor around the winter holidays. If you start poking around, however, you'll find delicious gins with strong notes of cucumber (you know the Hendrick's ads I'm talking about), cinnamon, melon, caramel, pepper, and more. 
Thankfully not all in the same gin.
The Historian
Is your gin lover also an academic, a researcher, or just a generalized geek (that would be me)? Then some gifts about the history and legacy of gin and gin making just might set their juniper loving heart ablaze.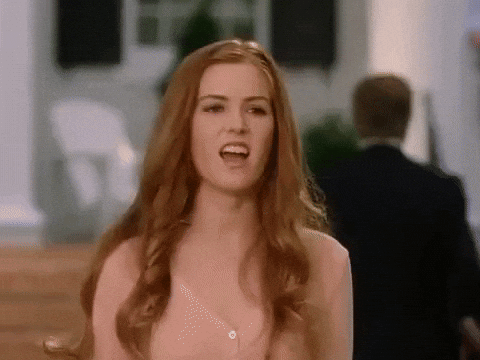 Books are obviously a great place to start here, and any of these would be a prized edition on your giftee's bar cart or coffee table. The Craft of Gin–giving them the full history of gin from the 13th century to the present–Gin Glorious Gin–providing a gin-colored lens over the shaping of London, which offers us the classic London Dry style gin, beloved the world over.  
These Golden Age-inspired Highball glasses are the perfect compliment to Gatsby Cocktails: Classic Cocktails from the Jazz Age, or maybe this collector's edition of the book itself: F. Scott Fitzgerald's classic, The Great Gatsby. They'll be all set to make the Gin Rickey drunk in the book by Tom, Nick, and Jay Gatsby.
The Socialite
Who's always hosting a party? If you have a socialite-in-the-making on your hands, make sure they have the tools of the (gin) trade with a few well-chosen gifts. Gifts for party throwers are generally centered around making these events easier and less stressful.
A simple, classic punch bowl, like this one from Crate & Barrel, is just the ticket for summer nights on the patio or holiday evenings around a fire. Punch making saves a small fortune at the liquor store and hours of time in planning and prepping for any possible cocktail request. Will everyone like every punch? No. And that's more than okay.
If your friend regularly hosts cocktail nights at their place, emergency reinforcements are in order. New, sturdy-yet-elegant cocktail glasses–for martinis, for drinks-on-the-rocks–could be a standing order for their birthday every year. It's almost inevitable at every gathering that one glass or another will get broken. Multiply that by a years worth of parties, and it's certainly time for another 6 or 12-pack of glasses. 
The Mixologist
Hey, maybe gin is just one flavor note in the bar cart of their life–that's okay! It's a great one to have in the mix. If your gin-lover is also a lover of all things cocktails, then it's time to take their bar cart to the next level. 

I know, gin infusion kits have been everywhere for the last few years. And certainly don't bother if your giftee is not going to use it. But the chance to take an inexpensive, slightly bland gin and pop up exactly the flavor profile they're looking for? The ability to start with the same gin and build towards multiple different cocktails before you even start mixing the cocktail?! That's hard to beat. 
While we often think of bitters when mixing a whiskey cocktail, not as many of us reach for them when it's time to mix with gin. And what a mistake that is! Citrus, herbal, and floral bitters play beautifully with the juniper-ness of gin. 
No gin drink pops to the top of the mind quite like the G&T. While a classic, it's often underwhelming due to mediocre ingredients. You've probably heard of specialty mixer brands like Fever Tree and Q Mixers which offer high quality tonic water (and other mixers) worthy of your friend's best gin. These are also wonderful drinks to bring to a party as they can be drunk neat or on the rocks themselves, making them perfect for drinkers and non-drinkers alike.
The Purist
Oh, they don't dabble in any of this cocktail nonsense? Give them their alcohol straight or don't even bother! Okay, fair enough. If you're shopping for a gin purist–Neat or on the rocks. Period–then take a look at some straightforward gifts for a straightforward giftee.
Bombay Sapphire is well beloved among gin aficionados–and for good reason. The citrus and floral notes make this a must on every bar cart. So make sure it stays there with a few of these Bombay Sapphire upcycled glasses from Etsy.
If they are partial to gin on the rocks, make sure they've got the greatest rocks around. (Er…?) That might look like individual spherical molds, a tray of extra large cubes (with a lid to keep out unwanted smells), or one of those fancy ball presses that you've seen at your favorite cocktail bar. Anyway you shape it, larger ice cubes melt more slowly–keeping their drink chilled but not diluted for as long as possible.
Still not striking you as "just right?" Pick up a gin neither of you have tried before and toast your relationship.
Finally, remember that gin, like all alcohol, is almost always best enjoyed in the company of friends. Offer your gin enthusiast not just a gift, but the experience of sharing a moment with their dear friend. In the end, that's what they'll remember above all else.
---
[This post includes products from… Bed Bath & Beyond, Bookshop.org, Crate & Barrel, Cocktail Kingdom, Etsy, The Folio Society, Target, Total Wine & More, Viski, Webstaurant Store.]