Photo by Caitlin Conner on Unsplash
Few fandoms have been constructed quite as quickly as the one for A League of Their Own. In just a few weeks of the season one premiere, a complete sub-culture has emerged, full of enthusiasm and extreme numbers of (mostly) uplifting social media posts and fan art. Wholesome, I think the kids call it. (Ahem.)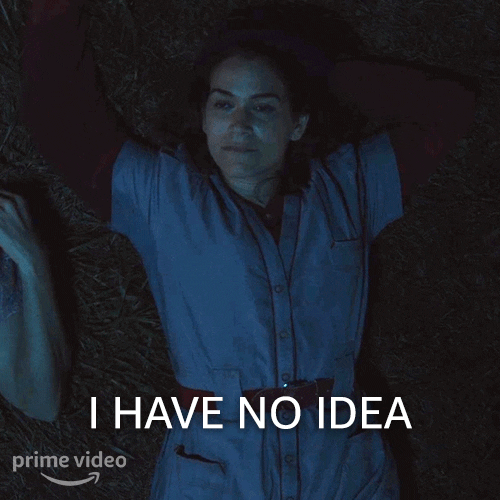 If you are life-adjacent to someone in this new fandom, you may be confused with the sudden personality change in your friend, sibling, or partner. I'm here to tell you: strap in. All signs indicate a second season, so it's only going to get more extreme from here. Also, why haven't you gotten on board already? Clear your weekend and get on that!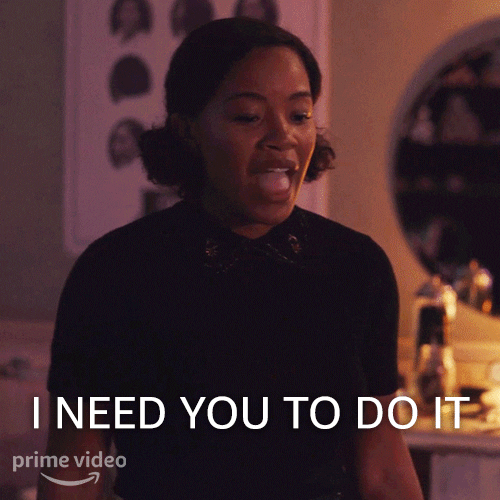 But hey, on the plus side, you now have ready made gift opportunities from now until forever–and we're here to help you out. This list will continue to be updated as new merch opportunities drop, so be sure to bookmark us and check back!
To Rep Your Team
Being in a fandom is a lot like being on a team. As such, displaying team pride is integral to the member identity. Conveniently, ALOTO provides many stan-worthy characters (and actors!) and 'ship-worthy relationships. It's worth doing a bit of research to see if your ALOTO fan is more Rockford Peach or Red Wright's All-Star. Team Gretson or Team Hermano. #MaxandClanceBFFS4Ever or #MaxandEsther (Mesther? Oh dear. Esax–like Essex? Hmmm…)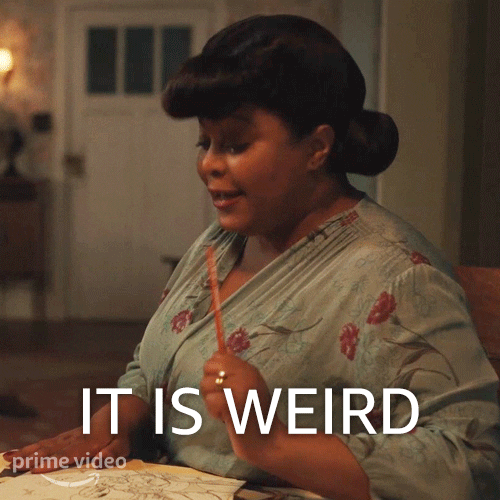 Or all of the above. Don't make 'em choose. This is your friend. Don't be mean.
Never fear, this research won't take a bit of time. Just ask one question about the show and prepare for the deluge of information and opinions.
With that armful of info, it's time to help your friend show off their pride.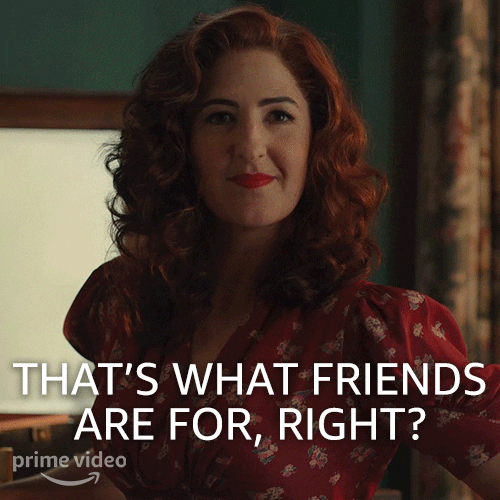 A League of Their Own (movie and series) and All-American Girls Professional Baseball League merch is, of course, the most straightforward way to do this.
Team Brown Apparel has AAGPBL licensed shirts and sweatshirts for the Rockford Peaches and the South Bend Blue Sox. (Go Joey!)
Etsy has lots of sellers with incredible shirts and hats and patches and stickers and pins and mugs and artwork!
This is all great. Love it.
Also.
There are so many beautiful stories and relationships interwoven in this series that some have gotten less love than others. Don't forget that you can always order custom t-shirts with names and/or quotes of your choice.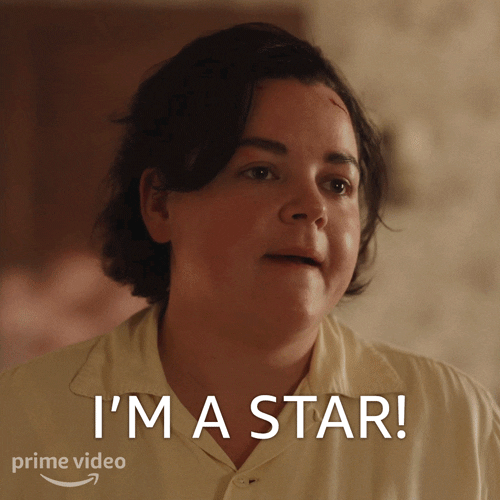 Also available? Custom mugs, cards, lawn chairs, you name it! (And if you're not sure what to choose, write up a card for their gift and tell your friend that if they design the item they want, you'll order it for them.)
You might choose something like Max's heartwrencher "You are my team."
Or from Carson and Max's #friendgoals exchange: "She beers." (Someone please put that one a beer stein or bottle opener!)
"Farm Girl" (OR "Not a [Farm] Girl" to get a little crossover love with The Good Place.)
"The Peaches have arrived!" – Jo
"I've read a lot of Greek literature surrounding alcohol." -Shirley
"Feel the room, actually." – Clance
"A woman can beat your ass." – Max
"He was a man with a shirt." – Sarge
Okay, so those are some of the more dramatic ways your partner can rep for their team, but there are subtler ways. (That'll even work for girls that are a little "too much.")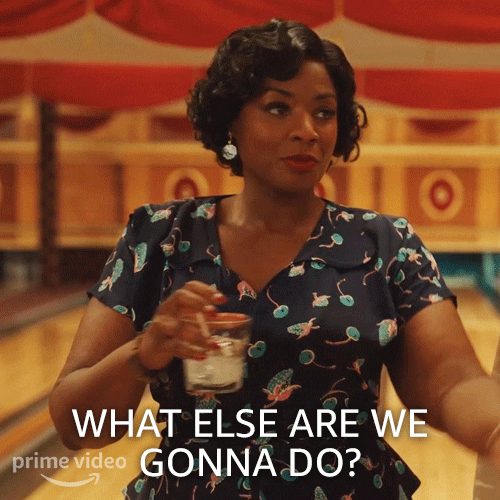 If you're shopping for someone who wears makeup, may I suggest a Rockford Peaches Red lipstick? Alternatively, for a Greta Gill/femme jock type, brighten it up a notch with Rockford Peaches Rubenstein Red. The 1940s didn't offer a wide variety of colors, but you could also take the makeup team's tactic for Maybelle and pick up Rouge Dior in Satin Red. Y'know, if you like blondes.
If they're not a red lipstick wearer, never fear! You can always pick up the eyeshadow color palette and mascara used to create Greta's classic 1940's look. For the less makeup conscious, Max's tinted lip balm, Burt's Bees Red Dahlia, might be just the ticket.
Want to dive deeper into the team's looks? Check out this behind the scenes article by Town & Country Magazine that interviews ALOTO's makeup department head Debra Schrey and hair department head Mary Ann Valdes-Poole about all the makeup details your heart could desire!
Okay, so their face is done. Or maybe they're just not into the makeup thing. (I feel it!) There are some other ways to work their team spirit into their wardrobe.
I'm talking about a little vintage 1940's flair!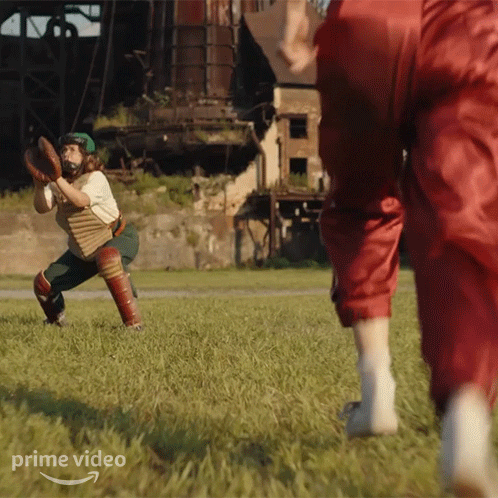 Now I generally don't recommend buying clothes as a surprise due to challenges around fitting, etc, so pick up one of those custom cards, and tell them you want to buy the ALOTO inspired clothing item they pick out.
They'll likely already have an item in mind, but in case they don't:
Red, white, or blue canvas sneakers–see Esti, Greta, and Jo
Black penny loafers–see Max
Green cardigan–see Carson
Straw hat with a black ribbon–see Carson
Argyle socks–see Jess
Blue snood (that's really what they're called!)-see Terri
Silky short sleeve matching pj set–see Maybelle
Cotton matching pj set–see Carson and Lupe
Black lace nightgown–see Greta
Pearl and gold clip on earrings–see Clance and Toni (or just pearl stud earrings)
Gold pinky signet ring (but you could also get silver)–see Greta
Small round pendant necklace or locket–see Carson
Thin gold necklace–see Greta
Baker boy cap–see Lupe, Max, Edgar, Guy, and Gary
Flat cap–see Edgar
Mary Jane heels–see Carson
Suspenders–see Guy and Bertie
White Tam–see Clance
Coveralls–see Max and Clance
Baseball caps!–Orange for Ana, Light Blue for Shirley, Green for Carson, White for Greta, Denim for Jess, Maroon for Terri, Navy Blue for Maybelle
Leather work apron–see Max
Custom suit–see Bertie
Hepburn sunglasses–see Clance
Round sunglasses–see Max
Black and white saddle oxfords–see Clance and Lupe
Gold watch–see Max
Slim bow tie–see Mr. Alan Baker Jr. (You don't have to be inspired by him, y'know, just his bow tie!)
Don't feel limited by clothing and jewelry, however.

A League of Their Own has exceptional examples of period purses (I love Clance's wood handled purse she takes to Chicago–designed for knitting, it perfectly fits her comic books. Genius!), gear bags, suitcases, and other luggage.
Also, you can sweeten their daydreams and/or cosplay with candy cigarettes and cigars (aw, Edgar… aw, Bertie…) or just give 'em some (nice) toothpicks–thank you, Lu.

For an elegant and highly relevant desk accessory, I submit the leather Shinola baseball. Truly gorgeous and doubles as a stress ball (of sorts).
Or take them on a ride to the park on their new bike. Y'know, to throw the ball around. Make sure to pack your lunch in a Max-at-the-factory inspired metal lunchbox!
To Dive Deeper
As an obsession deepens, it's natural to want to understand the world the characters are living in more fully. In this case, that means a deep dive into the US in the 1940s. And a few, specific, subcultures.
Like sports! Is this a show about baseball? Well yes and no. But it's no secret that the sport and the league provide opportunities for a lot of the freedom the women on this series experience. (That and being badasses.)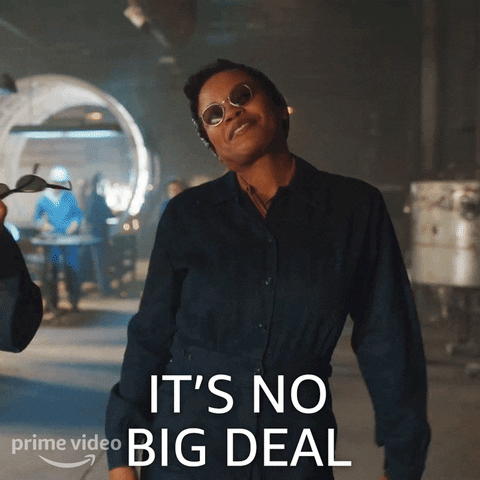 If you're gifting to a baseball (or softball) enthusiast, especially one who may have fallen back a bit from playing, this is a great opportunity to reignite their love for the sport. Start small with a gear for catch. (Play? Have a? I'm gonna let y'all make that call.) A couple of gloves (even a little bit of time breaking them in makes a difference) and a ball or two are plenty. Yes, the Shinola baseball listed above is beautiful, but do you really want to get it dirty? I mean, your call.

How about some time-period staples?
Greta is awfully fond of her (very large) hammered flask. For practicality (and health)'s sake, consider a slightly smaller, but no less elegant option.
Carson uses a "flexible nib" pen to write to Charlie in the first episode. You could buy your ALOTO fan a vintage 1940s fountain pen, or a more modern take on the classic. And don't forget the ink! It may not be period-correct, but I'm a staunch fan of Pilot's Iroshizuku fountain pen inks. And the bottle will look smashing on their desktop.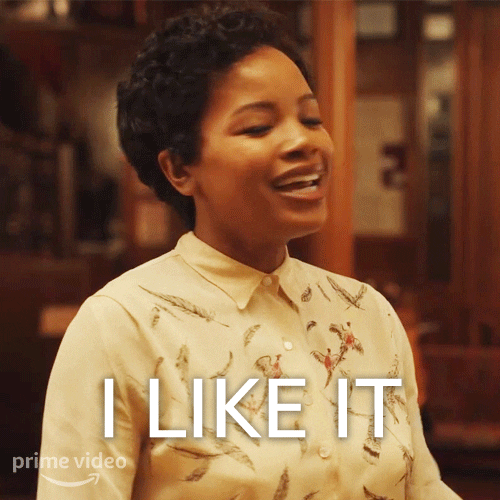 If a fountain pen doesn't feel accessible (there is a learning curve), you could also go for a ballpoint pen similar to the one Carson has the Peaches write their names with in the locker room in the finale. Ballpoint pens were invented in the late 1800s though they took a while to really catch on. In fact, it was right around 1943 that they started to be used more frequently.
What about a stationery kit that replicates the vintage airmail red and blue styling? Alternatively, Original Crown Mill has been producing elegant, simple stationery since the 1870s, so they prolly can make the real deal by now.

While typewriters are featured less prominently in the series (though you do see Edgar and Toni's gorgeous model!), they would've been standard for the time. I suggest using Etsy to find a late 1930s/early 1940s model to delight the heart of any ALOTO fan.
Now, let's get to the books:
Betty Smith's classic novel A Tree Grows in Brooklyn, published in 1943, plays a role in one character finding her coaching voice in the series. It was also sent overseas to US soldiers fighting in WWII, providing a lifeline to home in the midst of the war.

The Wizard of Oz (the 1939 movie, anyway) also plays a thematic role in a key episode. If you haven't seen the show yet (why?), do note before gifting either the movie or the book that different characters in ALOTO have extremely different takes on the story. The annotated edition of the book might be a wise choice, or maybe throw in a few articles of literary criticism regarding the book. It's always good to be able to see why other people respond to different things in a story.

Other books for them to work their way through:
Lois Browne's Girls of Summer: In Their Own League
Kadir Nelson's We Are the Ship: The Story of Negro League Baseball
Anika Orrock's The Incredible Women of the All-American Girls Professional Baseball League
Elizabeth Lapovsky Kennedy & Madeline D. Davis's Boots of Leather, Slippers of Gold: The History of a Lesbian Community
Nel Yomtov's The Belles of Baseball: The All-American Girls Professional Baseball League
Susan E. Johnson's When Women Played Hardball
Lillian Faderman's Odd Girls and Twilight Lovers: A History of Lesbian Life in Twentieth-Century America
Rachel Ignotofsky's Women in Sports: 50 Fearless Athletes Who Played to Win
Barbara Gregorich's Women at Play: The Story of Women in Baseball
Barbara Gregorich's Research Notes for Women at Play: The Story of Women in Baseball: Lizzie Arlington, Alta Weiss, Lizzie Murphy, Edith Houghton, Jackie Mitchell, Babe D
Jim Sargent's We Were the All-American Girls: Interviews with Players of the Aagpbl, 1943-1954
Marilyn Cohen's No Girls in the Clubhouse: The Exclusion of Women from Baseball
Sue Macy's A Whole New Ball Game: The Story of the All-American Girls Professional Baseball League
Jennifer Ring's Stolen Bases: Why American Girls Don't Play Baseball
Mel Anthony May & Leslie A. Heaphy's Encyclopedia of Women and Baseball
Susan K. Cahn's Coming on Strong: Gender and Sexuality in Women's Sport
C. Riley Snorton's Black on Both Sides: A Racial History of Trans Identity (Thanks for the recommendation, Lea Robinson!)
Gai I Berlage's Women in Baseball: The Forgotten History
Crystal Hubbard's Catching the Moon: The Story of a Young Girl's Baseball Dream
Nancy Goldstein's Jackie Ormes: The First African American Woman Cartoonist
Traci N. Todd's Holding Her Own: The Exceptional Life of Jackie Ormes
Kat D. Williams's Isabel "Lefty" Alvarez: The Improbable Life of a Cuban American Baseball Star
The Latina/e/x experience within the AAGPBL is less documented-

-but no less important.
After you've read Lefty's story, you can share this article by Gracie Anderson for Smithsonian Magazine: "Marge Villa Made Huge Strides Leveling the Playing Field." (Alternatively/additionally, check out this brief YouTube video.)
Also worth sending their way: Michael Simon Johnson & Daisy Rosario's story for NPR, Latino Players Blurred MLB's Color Line Before Robinson's Debut.
Yup, that's a lot. But we're not done!

Anyone who has watched the show can tell you that the soundtrack is a crucial part of the experience. While the music is centered in the '40s, there were careful choices that took us outside that era and shined a light on what was to come. (I'm looking at you, Runaways.)
Yes, your ALOTO fan (which is also probably you, at this point, let's be real) can stream the soundtrack, online, sure. But where's the period authenticity in that?!

I gotta be honest, it's a bit challenging to find a high quality (which is to say: won't destroy your records over time) record player in the 1940s styling. At the moment, at least, it seems like you have to choose.
Perhaps your priority is the look of the thing, in which case, I recommend an "all-in-one" option that will allow them to stream their music via Bluetooth through an awesome, vintage looking gadget.
If, however, you really want them/you to enjoy these tracks on vinyl (I see you), then I suggest a Pro-ject turntable. Not the cheapest out there (nowhere near the most expensive either), but highly affordable once you consider that you won't ruin any records. I've had mine for years and love it. Do make sure they have speakers they can connect to or pick them up a pair!
Some vinyl recommendations based on the soundtrack:
Can't No Grave Hold My Body Down – Sister Rosetta Tharpe
Tico Tico – The Andrews Sisters
Don't Let Me Be Misunderstood – Nina Simone
You Drive Me Wild – The Runaways
I've Been Loving You Too Long – Ike & Tina Turner
It's Alright – ESG
The radio drama Mr. District Attorney is mentioned a lot on this show. Which makes sense given the comparatively limited entertainment options available to the residents of Rockford, Illinois and the surrounding areas. And, y'know, the world. You can find and purchase downloads and/or CDs (!) of Mr. DA at Old Time Radio Catalog.

When it comes to entertainment, let's not forget our resident comic geek, Clance. You can support their deep dive into the propaganda of Captain America or broaden your horizons (slightly) with other Marvel heroes of the era with these beautifully produced Folio Society treasuries.
Also, if your ALOTO fan is into drawing–even a little–fan that flame with a sketchpad, drawing pencils, and a book on drawing comic books. #MakeMoreArt!
To Expand
Let's not kid ourselves that the obsession with ALOTO ends with the series itself. Most of us have already begun our deep dive into the work of the artists involved. While there are too many fantastic artists to list everything your fan may want on their shelf, here are some ideas to get you started:
Chanté Adams in the drama Monsters and Men.
Abbi Jacobson's sketch…com? Broad City.
Gbemisola Ikumelo's BBC sketch show Famalam.
D'arcy Carden's otherworldly sitcom The Good Place.
Roberta Colindrez in the drama series The Deuce.
Kate Berlant in the dramedy Safe Spaces.
And there are many, many more. I'm limited here by streaming services that don't sell their products so you therefore can't give them. But I'll say this: a better gift than buying the album/movie/show… would be watching it with them, talking with them about it, and caring about it.

Of course, don't forget about the books! Abbi Jacobson's book of essays I Might Regret This is a must, of course, as are her illustrated musings in Carry This Book (and the various coloring books that are connected to it).
Did watching all of the hair cutting that goes on this show spark inspiration? (Seriously–so much hair cutting! All hail the transformation of an identity-reflecting cut!)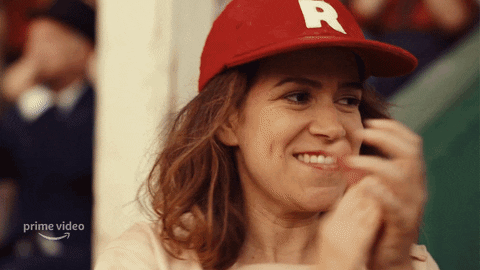 You might offer to pay for the cut your friend has always wanted. Or you could encourage them to explore their interest in hair cutting with some shears and some mannequin heads to practice on. Because no matter how much you love them, please let them practice on dolls before they start on your head. Please.
For less dramatic options, what about a glass mister (like the one Greta uses while cutting Carson's hair)–used more frequently these days for plants–and a 1940s style hairbrush (and accessories)?
If baseball is a burgeoning passion, another way to expand the world is by getting more involved in the baseball scene. Fair warning: women in the baseball scene are still a severe minority even in local amateur leagues. (Because: sexism.) This doesn't have to stop you.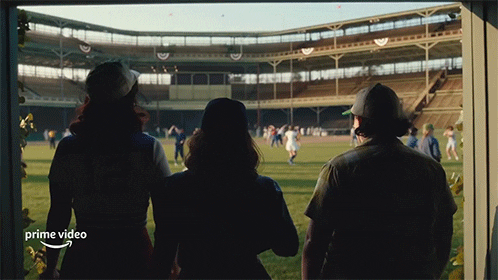 If you have any skills in organizing (or know anyone who does) what a gift it would be not just to one friend, but for your whole community to organize a women's/all-inclusive baseball league. Start with 18 players so you can run some pickup games, and take it from there. Put up posters in local pubs and coffee shops. You never know what you could start.
Date Night
Alright, you're setting up date night and you wanna take good care of your partner. Let's ALOTO this date up and make sure everybody goes home happy.

First, if "doing things" is something y'all are familiar with–that is, you like to actually leave the house and participate in activities–consider:
A baseball game. A simple grounder for you, but a real classic.
Batting cages. Up the ante by getting both of you moving.
Bowling. Extra points for dressing up like Bertie and Gracie. Mmhmm.
Swing dancing. This'll get you moving, for sure! If you live in a vaguely urban area, the odds are good that there's a swing dance club near you that offers simple lessons before the dance begins.
Perhaps going out feels a bit too much these days. Boy, I get that. No worries! You can keep this date close to home.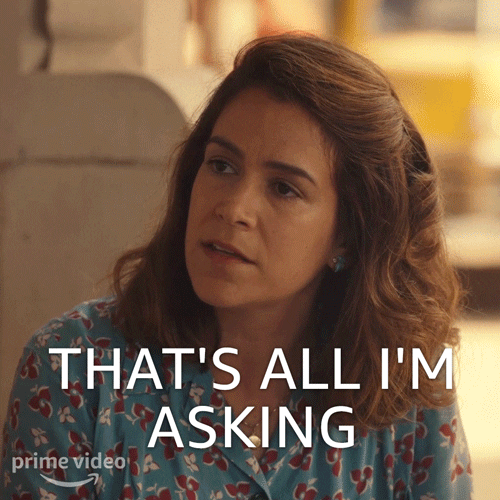 A dart board can be put up in even a studio apartment. You can choose who schools whom.
Uncle Bertie and Aunt Gracie taught us all that you don't need to go out to party down. Have a house party with all your friends or just the two of you. Dress to impress, obviously.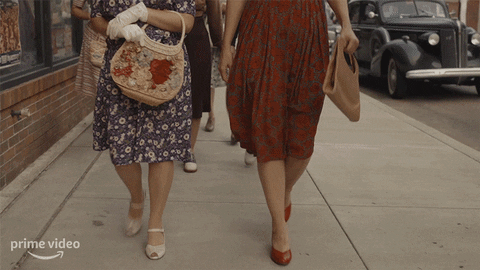 Have a night of playing cards and break out the matches to place your bets.
If you're seafood lovers, it's time to recreate Guy's famous crab boil. I have no idea how, but you should probably start with this blue crab stock pot and a few specific tools for the job.
What to eat, you ask?
Well, pizza, obviously. Ahem.
Other good choices: your favorite ballpark food. For you, that might be hot dogs and crackerjack. For me, that's pulled pork sandwiches, mac and cheese, and garlic fries.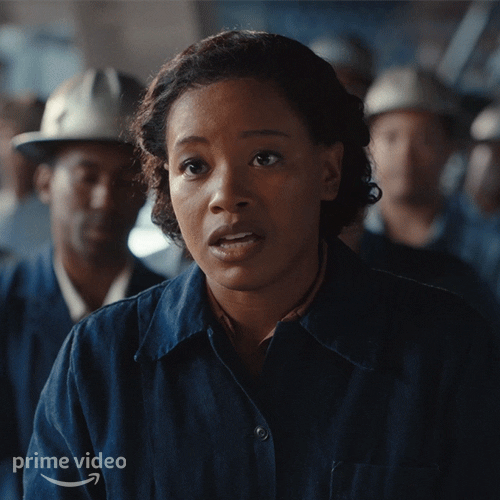 Crab would make a great date meal, of course. With potato salad, green beans, and cheddar biscuits.
Or you could recreate Guy's good pork. (Maybe a little like this?) Add some greens and mashed sweet potatoes to round out the meal.
I can't in good conscience recommend that you serve Pabst Blue Ribbon beer on your date, no matter how much the ALOTO characters drink it. But if y'all drink beer, swap in a nice lager and enjoy.
Glasses of Italian red wine and/or grappa (Is that what Greta and Carson are offered at the restaurant? Hard to say.) are perfect for toasting "to pizza."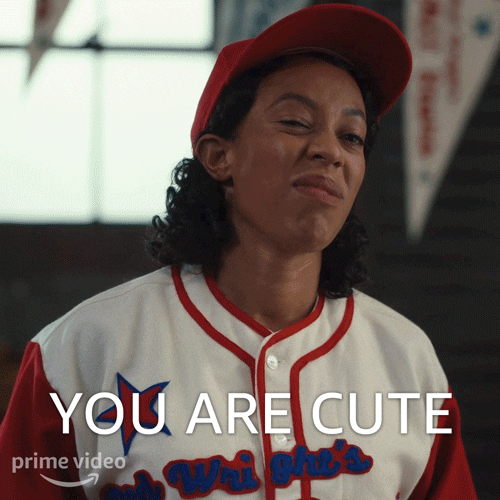 Gin, especially served with a twist in a coupe glass.
Of course, if you don't drink (respect), there's always Coke (in glass bottles, naturally). Perfect for date night and/or fixing a tire.
What's for dessert? Pie, of course.
Alright, this is an overwhelming amount of information and honestly, it barely scratches the surface of gift opportunities available for A League of Their Own fans. But don't be intimidated. Start the conversation with your friend, family member, or partner. As usual, they'll do most of the work guiding you to the right gift.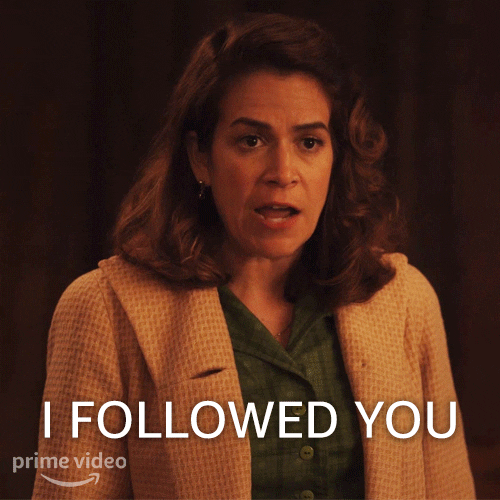 And as always–if you've got questions–drop us a line and let us know. We'd love to help you gift your very best.
Cheers, queers!
---
[This post includes products from… AbeBooks, Accidental Nutritionist, ASOS, Bindle & Keep, Barnes & Noble, Best Buy, Blick Art Materials, Bookshop.org, Brook & York, Burt's Bees, Cabelas, Crate & Barrel, Comedy.co.uk, CVS, Daneson, DICK's Sporting Goods, Drizly, DSW, Ebay, Edifier, Etsy, Folio Society, JCPenney, Jetpens, Lunya, Macys, Mark & Graham, Mejuri, Nordstrom, Old Navy, Old Time Candy, Old Time Radio Catalog, Pen Chalet, Pen Heaven, Privé Revaux, Quill, Real Irish, Sage & Sill, See's Candies, Sentinel Vinyl, Sephora, Shinola, Sir Jack's, Sonos, Sur la Table, Target, Team Brown Apparel, The Tie Bar, Tower Records, Tractor Supply Co., Victrola, Village Hat Shop, Walmart, Williams-Sonoma.]