Photo by Elena Mozhvilo on Unsplash
In the Zodiac, the Libras (with birthdates of approximately September 22 to October 22) are represented by the symbol of the scales. This is the only symbol that is inanimate, so read into that what you will. The scales, however, are an accurate reflection of this sign's balanced nature and purpose. Libras seem designed to recenter whatever group they are a part of. They'll liven up a dull event or calm a chaotic one. They can help solve the way out of a tricky problem and soothe a tense confrontation (as long as they're not in the middle of it personally).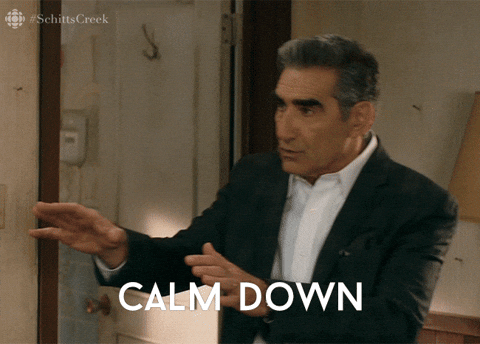 Charming, creative, and optimistic, the Libras bring balance to the force without resorting to the dark side. A true win/win. 
When searching for a gift for a Libra in your life, keep this balancing act in mind and look for ways to bring out a side of them that may be neglected due to their current life situation. Helping a Libra restore balance in their own life may well help them return to thriving in balance-bringing in all of their relationships.
Balanced
Okay, so how do we nurture the balancing act of the Libra? Gifts to restore balance will depend on where in their life they are currently out of balance.
Now. "Balance" should be noted does not equal, er, "equal." For example, a work/life balance does not mean that we spend exactly the same amount of time working and "living." First of all, we are living all of the time, second of all, different seasons of our life require different priorities, third of all, working for 12 hours a day 7 days a week would be devastating to our health.
Ahem.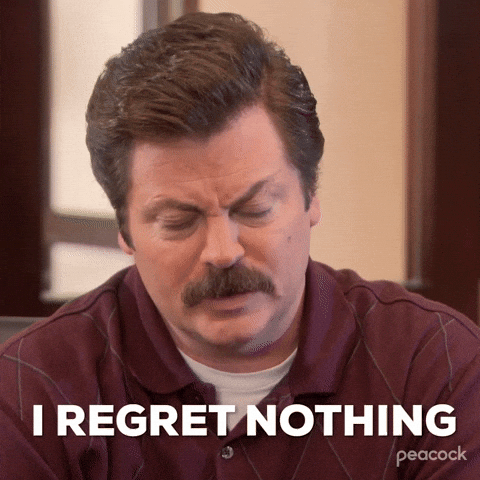 However, balance might look like ensuring that lunch is taken at work so that their blood sugar doesn't crash at 3pm. Or maybe taking a walk every day. Or, for someone who is just getting into the flow of work, providing a few physical tools helpful for sustaining a job. Like a local bus or metro pass. Or a lunch box.
While many of us like to think of gifting in a somewhat romantic way (no socks and underwear), as we get older and are trying to find that balance in our lives (it's not just Libras, folks–shocking, I know), we can appreciate the gift of little tools that make our lives just that much easier. 
For someone who struggles with the balance between their relationship with their partner and their relationship with their children (and let's be honest, it's the marriage or partnership that usually gets the short end of that stick), look for ways to make space for the adults in the room.
You could volunteer for a few nights of babysitting or a gift card to Care.com to cover babysitting or house cleaning support to make room for some relationship time. Make a few meals that can be tucked in the freezer or pay for a few meals from a meal subscription service so your Libra can have a few extra moments before dinner with their partner (especially if that's you)!

Our health is important, but so is a sense of fun and play. Now. I am a person who doesn't enjoy traditional "fun" things, but I still get a kick out of watching my hamster be a dork or an episode (or eight) of a great TV show.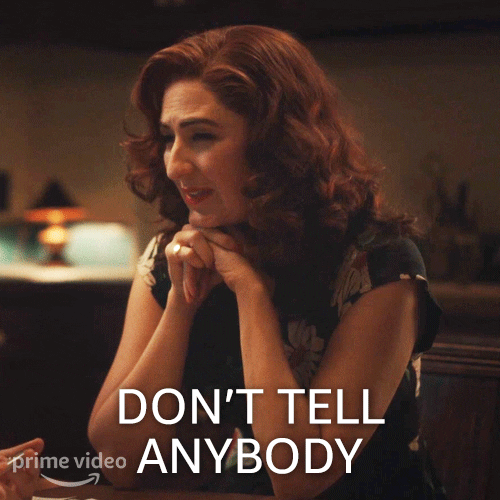 If you're gifting to someone who, perhaps, struggles to let down their hair and relax, or veer at all from a strict diet, or take a day off from exercising… start by thinking about ways to inject a little levity into their routine. Even most strict diets don't need to be boring, and working out can be anything from pushups to bike rides to quadball. 
Giving people a sense of play may seem challenging, but remember that gifts don't have to cost anything necessarily. If your Libra has a competitive streak, perhaps they would enjoy "competing" against you (you take turns each week making a meal according to their dietary restrictions that you share) or maybe you can be their scorekeeper/accountability partner, checking in on their progress on their bike rides each week. Or even their personal cheerleader at the quadball tournament. Make a commitment to them, put it in a sweet card and stick to it. 
Creative
The Libra, by nature, is a creative sign. For all that we've built up artists in our head as unbalanced and slightly unhinged individuals, successful (long) artistic careers require a balanced life with inspiration flowing in and out. This requires attention to one's physical and emotional health, and a balance of social (for inspiration) and isolated (for creation) moments.
Feed your Libra's creative side with gift giving that centers their artistic nature. For someone with a little more space, that might mean picking up a small desk and turning the guest room into a part time art office. If you're working with a smaller space, perhaps a rolling cabinet that can be tucked in a corner of the bedroom or living room will do the trick.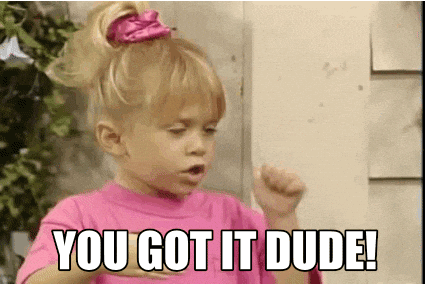 For visual painters, a table easel like this one from Blick can be used to turn the kitchen counter into a studio for a few hours before reverting back to a functional food space. If you have a few more bucks to spend, The Scout Plein Air Box by Peg and Awl is an extraordinary piece of craftsmanship that your Libra can use at home or abroad. 
If their craft is audio/visual related (submitting auditions/recording podcasts), put in some legwork on the practicalities that will allow them to focus on the art. A directional (or adjustable direction) microphone will improve the quality of their voice on the recording without picking up every snorfle of your sleeping puppy. Improving the soundproofing of the room can be as simple as picking up a few quilts at your local thrift store and hanging them on the walls to absorb unwanted noise. 
Organized
Maintaining a balanced life requires keeping track of a lot of moving pieces. A common reason for an unbalanced life is literally losing track of what's important.

It sounds absurd that we can literally lose track of things like the last time we worked out, our children's birthdays, or what we have in the fridge for dinner, and yet–most of our lives are so overfull these days that it can be a challenge to keep everything straight.
But how can you keep your life in balance when you can barely keep it all mentally straight? So, let's see what we can give to our Libras to help them out, shall we?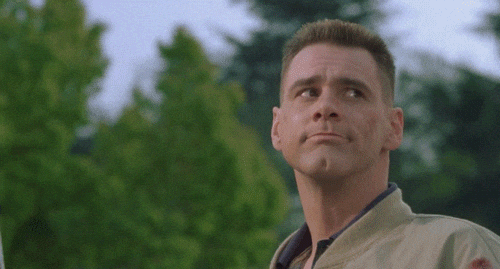 When it comes to organizational strategies, there are devotees of both the physical and digital formats.
For the "I want to hold it in my hands" crowd (guilty), a project planner like the Best Self Project Action Pad can help manage periods of extreme chaos. Project launch? Vacation? Fundraiser? College Admissions? Yes, yes, yes, yes. It's a supplement for the ever popular daily planner which you can get in every variety from the Leuchtturm1917's one-page-spread-per-week to Full Focus's two-pages-per-day. But sometimes you need a little something extra, so chuck a project planner their way (like this one from Moleskine) and watch their eyes light up. 
For the more digital human, there are almost unlimited options.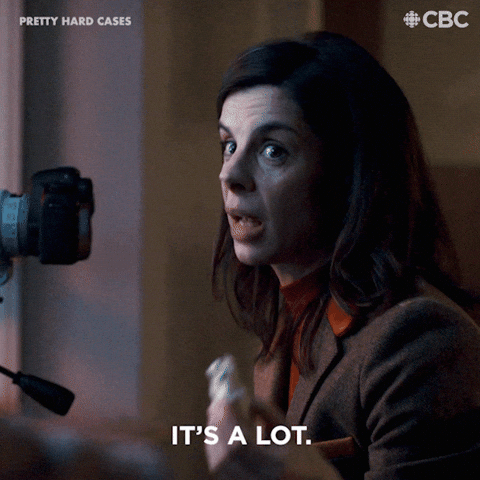 Plannerscollective on Etsy offers a popular digital PDF product called The Ultimate Digital Planner which has just about every kind of checklist and page style to keep your Libra at the absolute top of their game.
The Focus Course Digital Planner functions very similarly to a paper planner, just on an iPad, perfect for the Apple-loving human on the go. 
Todoist is a popular app to keep track of all that's important to them. (Including you–so it's also a gift for yourself. Win/win, baby!) Yeah, I know it's a subscription, but you can pay for a year to get them started. If they love it–you've got their birthday gift covered for years to come!
Social
Whether extroverted or introverted, a social life is an important part of a Libra's world. Their charm and diplomacy often make them the practical center of a friend group if not the proverbial sun that the friends orbit around (that's likely a Leo, truth be told). But we still need someone to organize the birthday dinners and the housewarmings and the food drop offs after a birth or a loss… This is where our friend the Libra shines.
If they're likely to gather all the friends at their place for food or drinks, take some of the pressure off your next get-together with a time saving gift. As their birthday coincides with the advent of fall, may I recommend an Instant Pot. Perfect for large quantities of soups, stews, chilis, and roasts, this appliance might as well have been invented for this season.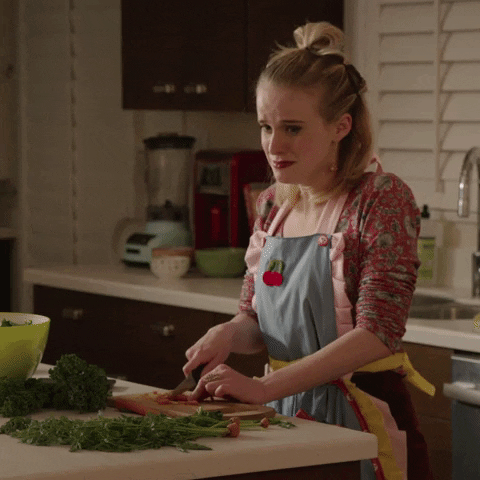 Also, please make sure they have an appropriate number of quality sheet pans. Crucial for late night cookie baking and toasting large amounts of bread for some bruschetta. Bonus points if you tuck in a few of these magical nonstick baking mats. 
For the social drinker, there are few things easier than making one batch cocktail (I'm partial to anything with whiskey) and filling an extra large drink dispenser. You can pick a simple one from Bed Bath & Beyond, or go the extra mile with a stylish offering from Pottery Barn.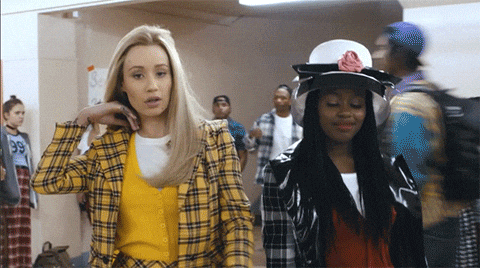 Now, if y'all are more beer drinkers, what about one or two of GrowlerWerks uKeg carbonated growlers? Keep that beer fresh! Y'know, 'cause it'll definitely last till tomorrow. (You can even swap out the tap handle–come on!)
You know what the final piece is, right? Right? You gotta make sure your Libra has a smashing birthday party, worthy of the joy they bring into your life. So go back over the list above and pick up a project planner for yourself. You're gonna need it.
---
[This post includes products from… Bed Bath & Beyond, Best Self Co., BLICK Art Materials, Care.com, Etsy, Food52, Freshly, Full Focus Store, GrowlerWerks, Leuchtturm1917, Michaels, Moleskine, Peg and Awl, Pottery Barn, The Sweet Setup, Sur La Table, Target, Todoist, Wayfair.]