Photo by Ricardo Gomez Angel on Unsplash
Where I grew up in New England, October was my favorite month of the year. The leaves exploded with color, clothes shifted into sweaters and jeans, and travel mugs magically appeared in everyone's hands.
October birthdays are easily celebrated with Halloween candy, whiskey cocktails, and potluck dinners in orchards (or something like that). 
Whether you're buying for a pumpkin spice enthusiast or a caramel apple lover, indulge in a little fall spirit for their birthday this year with one or more (!) gifts we've picked out below just for this season.
Food
Some foods signal the change of seasons as much as the weather. Chilis, roasts, and lots of root vegetables all speak to me of fall. As the weather shifts coolers, my urge to spend weekends in the kitchen cooking and baking ramps up to 11. So let's look at a few food-centric gifts that feed your friend or partner in more ways than one. 
I know pumpkin spice is currently (still?) in vogue, but for me, it's apples that speak of the season. If you have the location and transportation, I'd start this gift with a visit to a U-pick apple orchard. I know, I know, you're paying to "work," but the view and smells in an apple orchard are incredible, and on a nice day, it's truly hard to beat. 
Pick the apples that bring you joy and bring them home to give the second half of your gift: an apple peeler-corer-slicer–ideal for someone who's making all of the apple products in their home by themselves–and/or a beautiful pie dish. For extra points, have a jar of Penzeys apple pie spice waiting. (If you wanna take it all the way, pick up the ingredients for a rich, flaky pie crust on the way home.) 
If you'd rather leave those apples whole, what about making caramel apples? (Yes, please!) For extra fun, pick up some bags of candies or nuts to coat the apples. Just make sure to grab that candy thermometer so you don't burn the sugar.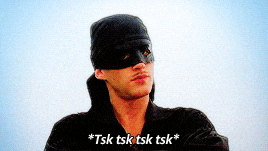 Okay, but what if you're buying for a fan of the more savory food options? If they're not much of a cook (but enjoy the finished product) a slow cooker like this one from Hamilton Beach requires zero skill and produces consistently delicious results–assuming they can, y'know, follow a recipe. For an added bonus, this slow cooker is easily transportable meaning they can easily bring dinner over even if you don't live together. Win-win. 
For the more experienced cook, it's hard to beat the searing capabilities of cast iron. This time of year, everything benefits from the depth of flavor added by a good searing–meat, for sure, but also sweet potatoes, brussels sprouts, corn, not to mention apples. (Have we talked about apples yet? Yes? Definitely throw some of those in the cast iron.)
Ambiance
This is candle season, right? Time for fire in all (controlled) forms. Candles can be hit or miss gifts, but those of us who love them really love them. If you ever go to your giftee's house, think about if you've ever seen any burnt wicks on the candles. If so, were they scented or not? If there were no burnt wicks (even if candles abounded), move on to a different gift. If there were burn wicks, lean into a preferred type. There are plenty of people who love candles but who get headaches from the scented variety. For unscented candles, take a look at West Elm, Colonial Candle, or Big Dipper (for beeswax).
Another form of controlled fire for fall: the fire pit. There are lots of varieties and styles to choose from, and I won't try to break them all out here. But a couple of things to consider: the size of the outdoor space and the kind of fuel.
As far as space goes, the rule of thumb is 7 feet of patio around the outside of the fire pit. So if you're looking at a 24" diameter fire pit, you'd want to make sure the patio is at least 9'x9'.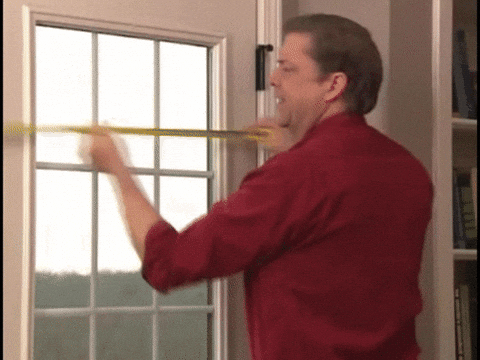 For fuel, the three main types are wood, propane, and natural gas. Since the gas ones need to be built in, they're a bit more of an involved gift, so let's leave those for a dedicated post, 'kay? So that leaves wood and propane. Propane is more straightforward, and you can swap out the tank in the same way you would for a gas grill. Wood is generally a bit more expensive and a little less convenient, however, it burns hotter and the romance can't be beat.
Okay? So here are a few options:
28" Propane Fire Pit – square, black steel
19.5" Wood Solo Stove – round, stainless steel
30" Propane Fire Pit – round, faux wood/faux black wicker
32" Wood Fire Pit – square, black steel
Alright, fire pits are a lot. It's a big gift. Let's bring it down a little bit. How about a mug. Simple. Classic. Not everyone needs another. And certainly not just any mug. But there are some special ones out there.
If you can snag a mug by Illyria Pottery, for example–do it! Katie makes stunning clay creations in Oxford, UK. I use my mug from her every day and it makes wherever I'm at feel like home. All her items sell out fast, so note her new product drop dates and set a calendar alert for some ace giving material.
For a simple, elegant, customizable option, check out LauraLynnPottery on Etsy. These mugs are charming and rustic, and will mesh with a wide variety of personal aesthetics. (And check out those 5 star reviews!)

For something a little more colorful, try these bright and cheerful mugs that ship from Turkey. Playful without being childish, these mugs will look great on your friend's mug wall whether they're being used or not. 
If you're gifting to a techie, try out the Ember mug, which connects to an app on their phone, allowing them to set their ideal temperature for their coffee and enjoy it that way for over an hour.  
For a more old school approach, pick up a tea light mug warmer like this one from MUDTOLIFE's Etsy shop. (Don't forget to grab one of their mugs to complete the set!)
Hobbies
Somehow my hobbies get more old fashioned in the fall. I mean, I'm always a little (lot) old fashioned, but my eccentricities kick into high gear when the leaves start to fall. What better season to indulge your October baby's old soul than autumn? I mean, come on.
For example, calligraphy. Calligraphy is a broad term for an ancient art of beautiful letter writing that seems to have originated independently across Asia and Europe beginning 2000 years ago. 
The entry point to this hobby is remarkably low, with an instructional book that will introduce them to five popular calligraphy "fonts," and a set of calligraphy markers–yes, markers. If they're already an artist or are ready to level up, Speedball's calligraphy set with dipping pens and ink will challenge and inspire them. For the expert, I suggest expanding their color options with concentrated India Ink they can mix with water for their perfect shade. 
If you have a candle lover on your hands, instead of picking up candles for them, why not grab them a candle making kit like this one by PopShopAmerica on Etsy? They can mix and match essential oils and beautiful add-ins to make their perfect candle.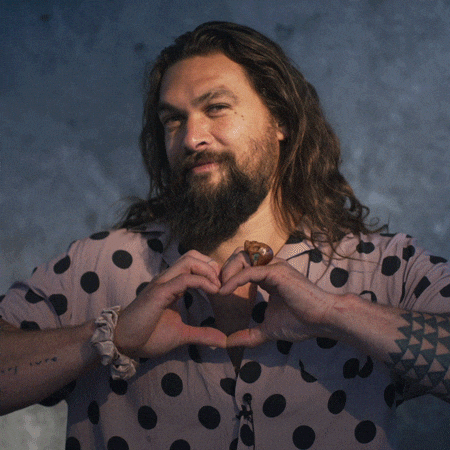 If your friend or partner is just getting started on their beer making journey–a perfect fall weekend activity, no?–grab this convenient all-in-one-box brewing kit from Food52. Depending on the person you're buying for, the perfect second half of that gift will either be "and I will be joining you for brewing day!" OR "and I will be staying for away from you on brewing day!" I'll leave you to suss that one out. 
Self-care
After a long hot summer, don't we all deserve a little nurturing? Our skin needs moisturizing, our hair conditioning, and bodies and brains a little reprieve from the sun. (Not much, y'know, just like–give me a minute!)
Not everyone takes baths (and therefore can take advantage of the luscious benefits of a good bath bomb), but showers–well, I hope we all take those. Shower steamers add a moment of restorative aromatherapy to an otherwise functional moment in our day. 
Is there a scent that feels cleaner and more refreshing than lemon verbena? Pick up a gift set of the historic soap brand Caswell-Massey with, yes, soap, lotion, and a gender neutral cologne (er, eau de toilette) to boot. It'll help bring the best parts of summer along with them into the best parts of fall. (While helping get rid of some effects of the over-tanning that happened accidentally.)
It's true that over time many adults accumulate too many pillows. But what about blankets? Especially when just starting out, an extra blanket (that is, one that's not their sleeping companion every night) is a luxury. Great for guests, sure, but also for snuggling on a cool night (by themselves? with someone else?) and watching a favorite show.
For an easy to maintain, fiendishly warm, and classic looking throw, pick up Pendleton's Washable Wool Throw Blanket. Perfect colors for fall, too!
For a super soft, extra snuggly, large enough to sleep under fleece option, look at L.L. Bean's Wicked Cozy Blanket (no seriously, that's its name).
If you're looking for an all natural, vegan, or lightweight option, Eddie Bauer has a Herringbone Cotton Blanket that you can buy through Wayfair. Super affordable and stylish. Nice gifting, you! 
October is a delicious time of year that should be reveled in when it rolls around–how much more so for bringing some of our favorite people into the world (I'm looking at you, Kate Winslet and John Krasinski!)
---
[This post includes products from… ACE Hardware, Big Dipper Waxworks, Blick Art Materials, Bookshop.org, Brooklinen, Caswell-Massey, Colonial Candle, Ember, Etsy, Food52, Home Depot, Illyria Pottery, King Arthur Baking, L.L. Bean, Michaels, Penzeys, Target, Wayfair, West Elm.]